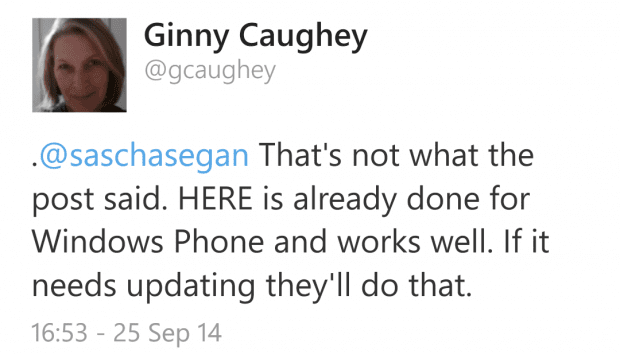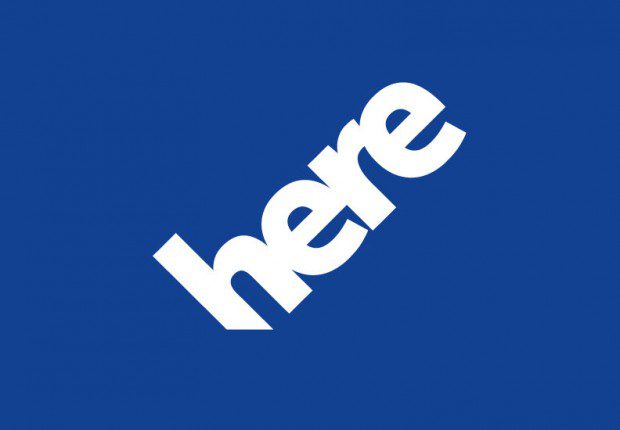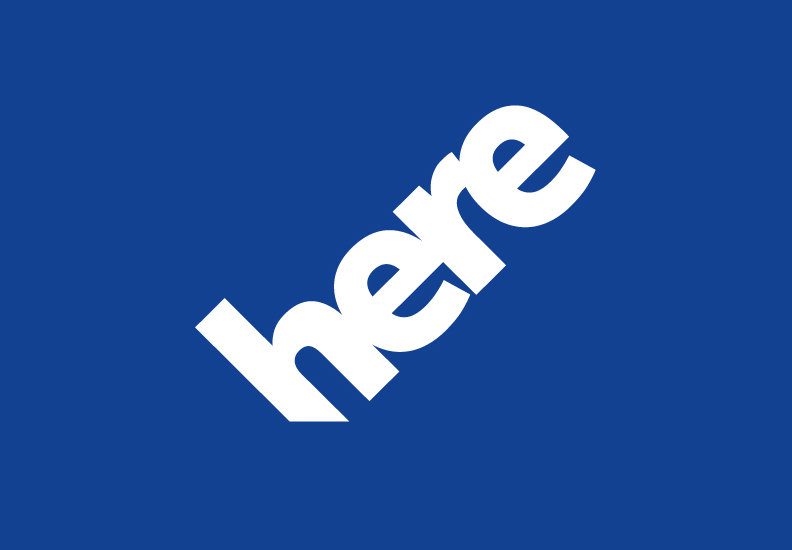 HERE will focus its development on iOS and Android in the future, that have been the news that shocked and disappointed Windows Phone users today. I have to admit, my first reaction too was "F you, Nokia!", but looking at it from another perspective made things a little clearer.
Basically the other perspective is the perspective of HERE. Pino Bonetti, working for HERE in Berlin, Germany, retweeted a tweet which made things a little clearer.
Development for Windows Phone is not over! In fact, the Windows Phone version of HERE Maps is more or less finished. There are still bugs to be fixed and some features to come, and it was never said these have been canceled. On the other hand, the iOS and Android versions are still lagging behind. And considering their market share it's more than obvious a company that is committed to making profit will try to get as much money as possible from where the most money is.
All this news do not mean there are no new features coming to Windows Phone, or that the Windows Phone versions of HERE apps will lag behind in the future. Of course this is not impossible, but it was not announced. Right  now HERE is focusing on iOS and Android to make them on par with Windows Phone. There was nothing more said about the future.  In addition to that, HERE is in talks with Microsoft. That means they are still negotiating and Microsoft would be really dumb letting HERE – a very important feature of Lumia Windows Phone – just go. I am really sure their solution will be just as pleasant to the user as it is right now.
Nokia has now responded with the following statement. In short, they have not stopped the development of apps, but they are in discussion with Microsoft on how to proceed.
1. HERE is powering Windows Phone and that's not going to change

Microsoft entered a license agreement with HERE to use our mapping platform for at least four years. This is why you see HERE maps on Windows Phone not only in the HERE apps but also in the Facebook app, in the Foursquare app, in the Instagram app and many more, even in the Uber app.

2. Offline maps aren't going anywhere either

Licensing our mapping platform doesn't mean that Microsoft is only using our data, but thy have access to our full capability, including the possibility to store maps offline.

3. The more people use HERE the better it gets for everyone

Every cloud based service lives with user input. The more you use Amazon or Facebook, the better they get and we're not different. The more people use HERE, the better it gets for everyone. Don't you want better traffic info on your Windows Phone? That's why we have to enable also your friends with an iPhone or a Samsung Galaxy to use HERE so that everyone can take advantage. We used to develop for "Windows Phone first", now "all OS are equal".

4. The map apps on Windows Phone will get better

We haven't stopped developing for Windows Phone, but we are discussing with Microsoft how to proceed. At the end, whether as a HERE app or not, your location experience on Windows Phone will improve. Btw, we updated the maps on Windows Phone just a short time ago and more updates are coming soon.
Update 2:
In an email Pino Bonetti once again clarified the quality of HERE on Windows Phone is still important to them. In other words, nothing is really going to change for us.