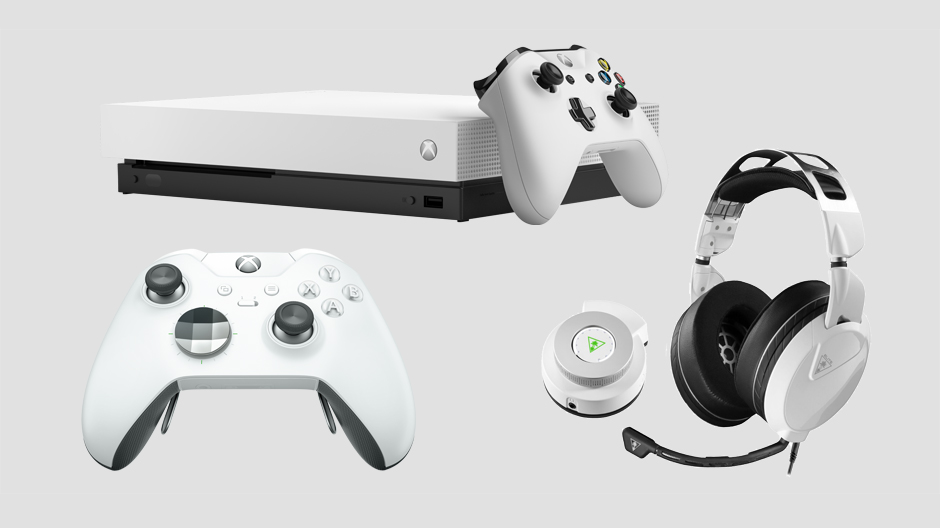 After months of rumors, project Washburn has officially been revealed, and it is indeed another Elite controller. However, Microsoft also surprised us today with a few more announcements including an all-white Xbox One X console bundled with Fallout 76 that will be available this fall.
The controller doesn't look to be a revised Elite or an Elite V2 as some had called it, but instead just appears to be your standard Elite controller in a different color. It features an "arsenal of swappable components, Hair Trigger Locks, and limitless customization with an easy-to-use app."
You can pre-order the Elite controller for $149.99 from the Microsoft Store. It will release on October 16.
The GameStop exclusive white Xbox One X bundle will begin to ship on November 14, and comes with a digital download for Fallout 76.  This is also currently available to pre-order for $499.99.
And of course what would a console be without a good headset to complement it? Turtle Beach has announced the Elite Pro 2 + SuperAmp Pro Performance Gaming Audio System, which will go on sale in North America on September 16 for $249. Europeans will need to wait until October 8. You can pre-order it from the Microsoft Store now.