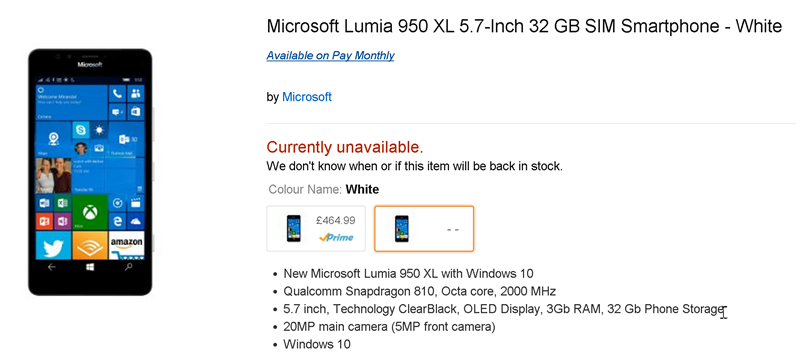 While Windows Phones are not the most popular handsets, it certainly has its dedicated fans, something I think even Microsoft under-estimated.
It appears Microsoft has misjudged the demand for their new flagships, with the handsets in short supply in many locations. The latest evidence for this is pre-orders for the white Lumia 950 XL selling out on Amazon.co.uk, with the company not even providing any information on future availability.
This contrasts with the Black version, which is expected to be shipped on the 12th December.
To be clear, we are not saying millions of handsets are being sold, but Microsoft is certainly not shipping enough to satisfy the initial demand.
Are any of our readers having issues securing their Lumia 950 or 950 XL? Let us know below.
Thanks