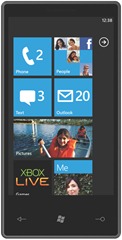 Windows Phone 7 has done much to level the playing field between HTC and the other Microsoft mobile OS OEMs, which leaves the field much more open.
With Windows Phone 7 now between 2-4 weeks in the market, there is likely a few 100,000 of the devices sold.
It would therefore be interesting to know which handsets our community have chosen so far.
Note: Only readers who actually already own a Windows Phone 7 handset should vote.
[poll id="25"]