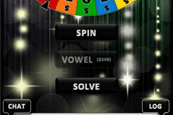 Wheel of Wealth is a Windows Phone success story, and now developer Kris Shanahan is looking to take his app cross-platform.
To do this Kris plans to hire additional coders, and that takes money.  To bolster the efforts he is looking to raise $40,000 on Indiegogo, with he notes the main encouragement for current Windows Phone users to donate being that they will be able to play against their friends and family on other platforms.
Depending how good the fund raising goes, he hopes to expand initially from Windows Phone to iOS, then Android, and if it goes very well redevelop the app with the Unity3D engine for improved 3D performance.
Support the app and developer by reading more and donating here.