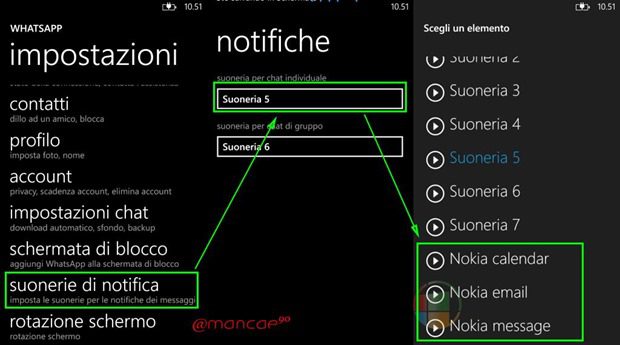 Nokiateca.net reports that the new custom notifications sounds in the WhatsApp beta has picked up a few more tunes – Nokia's own notification sounds.
It is not clear if WhatsApp will be shipping these sounds with each WhatsApp download, which seems unlikely, or if WhatsApp will be able to select from your existing library of notification sounds, which is of course much more reasonable.
While the WhatsApp beta has been making rapid advances over the  last few months, it has been a while since the official client has been updated.  We do understand however that this will happen soon, and with the number of new features already leaked so far I am sure most of our readers can hardly wait.