WhatsApp is testing a new feature that makes it more immediately obvious when messages in your inbox are forwarded texts.
Traditionally WhatsApp has not distinguished between forwarded messages and messages which originate from the sender, that is set to change as seen in WhatsApp beta  2.18.179.
Messages which are forwarded will get a small "forwarded" tag, especially useful for knowing which one of grandma's messages need to be deleted instantly.  We imagine it'll also be good at sussing out fake news by removing the credibility blanket such news gains when forwarded by a trusted source, a problem in EMEA regions which rely on WhatsApp for transmission of news and gossip.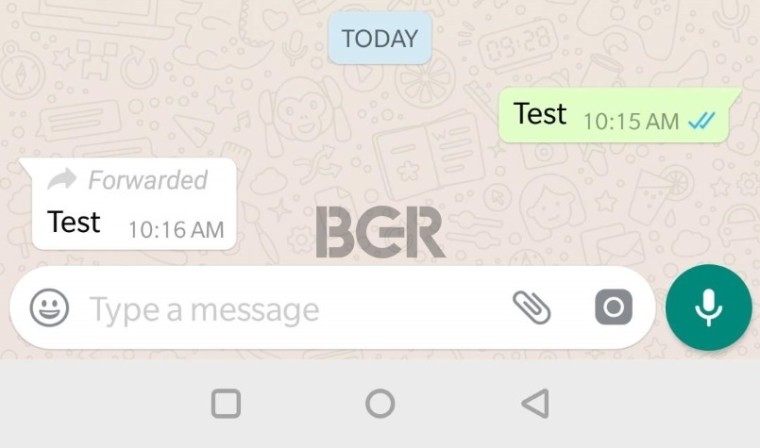 The firm will probably roll this feature out to other users as soon as testing is complete. The sooner the better.
Via: BGR