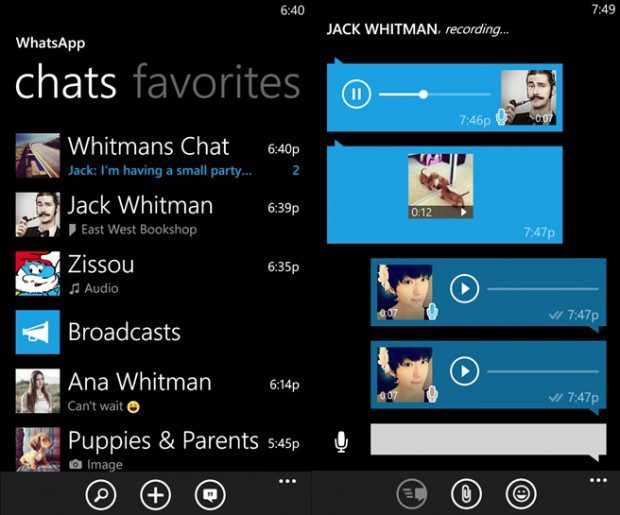 WhatsApp for Windows Phone just got a minor update in Windows Phone Store. This new v2.11.634 doesn't include any new features. It includes some bug fixes and other improvements. If you notice anything new, let us know in the comments.
2.11.680:
– Bug fixes and other improvements
It is also important to note that WhatsApp Web is already supported in Windows Phone. You can now send and receive WhatsApp messages right from your computer's browser. To get started, visit web.whatsapp.com on your computer. Available on Windows Phone 8+.
You can download the update in the Windows Phone Store here.