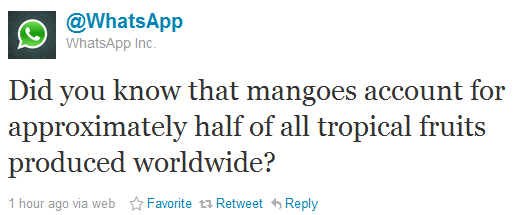 The most popular group messaging app, especially in Europe, is WhatsApp, an app felt to be essential by many before they consider a platform.
Now the company has posted an enigmatic tweet about Mangoes, meaningless to everyone else but of course very significant to Windows Phone 7 users.
Do our readers think a WhatsApp app for Windows Phone will be released soon? Let us know below.
Thanks Vijay for the tip.