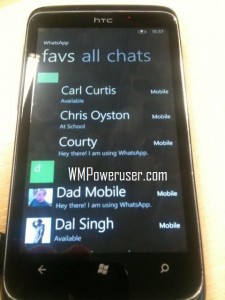 WhatsApp, the very popular and long-awaited group messaging client has now become available in the Windows Phone 7 Marketplace.
Unfortunately the app will not install for me yet, saying I do not have permission, but readers can try their luck at this URL here.
Thanks to our anonymous tipster.
Update :
The app is available only to the beta testers. However the XAP file is available for download. If you have a developer unlocked device, you may give it a try. Its just a simple app similar to Kik messenger for now.