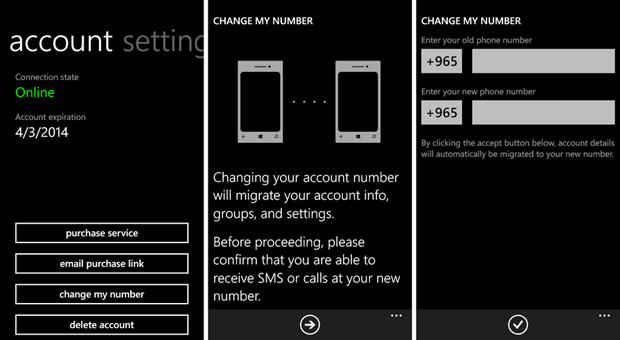 We have seen the latest WhatsApp betas lay the foundation for this, and now the newest version includes in full the ability to migrate your account from one handset to another.
The feature will let users change their account number which migrate their account info, groups, and settings to another handset.
Previous updates have let users store their photos, videos, messages and other settings in a backup folder on their SD card.
These features have not rolled out yet to the mainstream version of the app, but should arrive before too long.
Via Nawzil on twitter, thanks WinPhan for the tip.