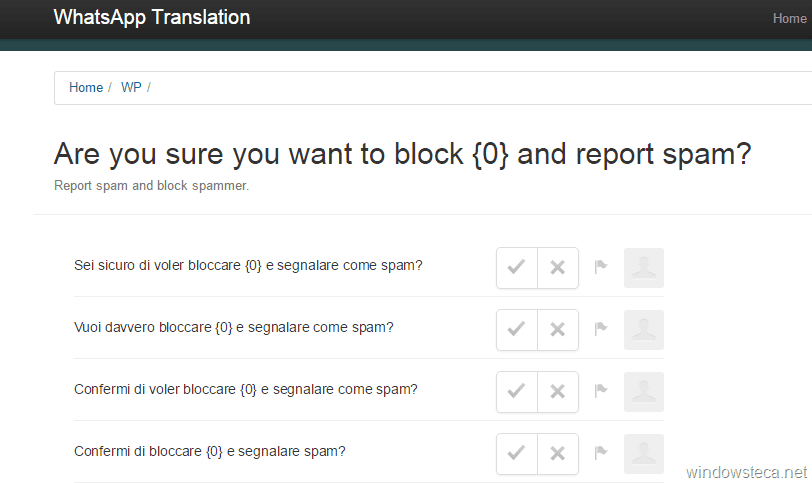 WhatsApp translations are a rich vein of information on what's coming to the Windows Phone app.
The latest feature to leak is the ability to block unwanted users and report them as spammers.
Windows Phone does not currently have an obvious way to block users, making it a welcome addition when it eventually arrives.
Source