In the month of October last year, WhatsApp added the biometric authentication system to Android, though the Facebook-owned company didn't add the support for face unlock. This came as a surprise to many as the WhatsApp iOS app got support for FaceID at the beginning of 2019. And if you're one of those who are unhappy about the fact that you cannot unlock your WhatsApp using your face, there is some good news for you.
According to WABetainfo, WhatsApp is currently developing a feature to let Android users unlock the instant messaging app using their face. The company is also in the process of changing the name from 'Fingerprint lock' to 'Biometric lock' in the Settings. The description that you'll find in the new 'Biometric lock' settings says that users can use their face along with fingerprint to open WhatsApp once the setting enabled. We also managed to get a first look at what the 'Biometric lock' UI looks like — you'll see no difference between the old and the new UI except for the fact that the latter has a different description and name.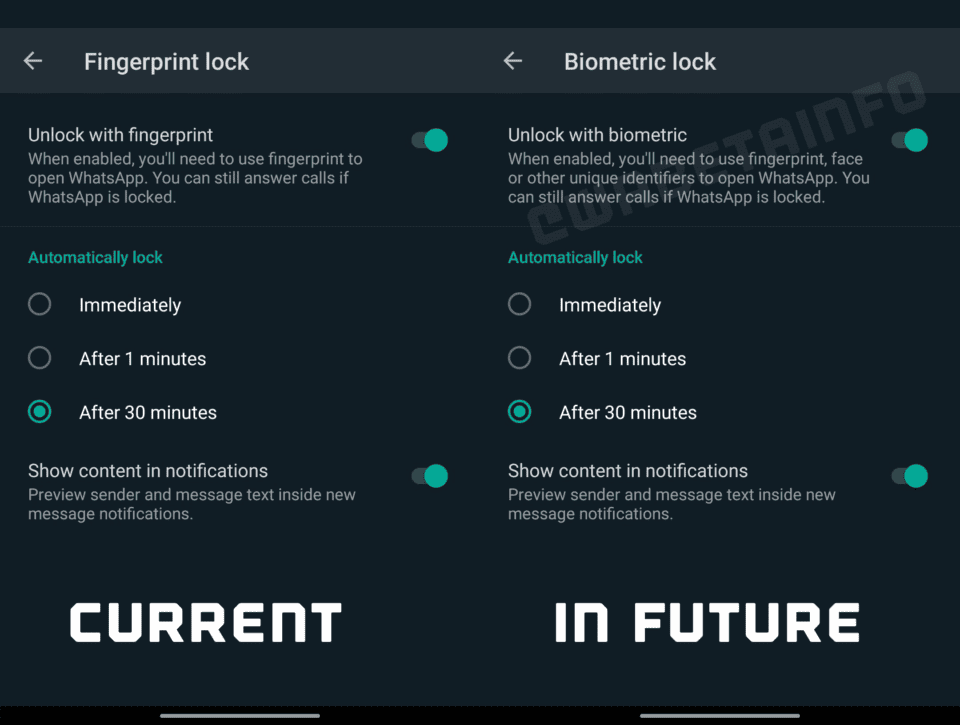 Needless to say, in order to be able to unlock WhatsApp by using your face, your Android smartphone must have the required sensor. And if that's missing in your smartphone, fingerprint authentication is the only way to unlock the instant chat messenger.
The feature is currently in the developmental phase, meaning you might have to wait a while before the company makes the feature available for everyone. Meanwhile, you can let us know whether or not you're a fan of unlocking apps using your face down in the comments section.