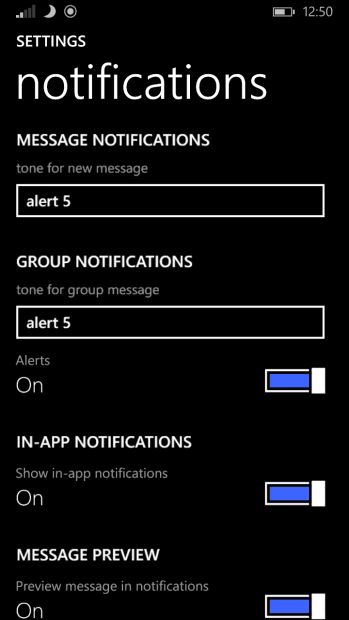 WhatsApp updated their private beta with some more small features. This time the update concentrates on the notification features and bring more control for the notifications. Actually there is no new update for WhatsApp beta. These features were included in the last update and they just went out of sight. Below is the details on all the new notifications related changes.
Alter Control: You can turn off notifications completely. Now since you have a counter for call and text within the app, you get to know many are unread.
In-App Notifications : This is just like Hike where it shows notifications from other chat thread when you are on different chat thread.
Message Preview : This is when you exit the app, and notifications pop-in. Instead of saying New Whats App Message, you get "Message from XYZ". The text is not shown though, I would have loved it with option to reply!!
It is good to see that the developers are working integrate their apps finer in the OS. With the upcoming Windows 10 Mobile release, we can hope to see much finer settings for all the apps.
Note- As always we want to remind you that, it is not possible to get WhatsApp beta as the slots are already full.
What do our readers think of this new change. Let us know in the comments section.