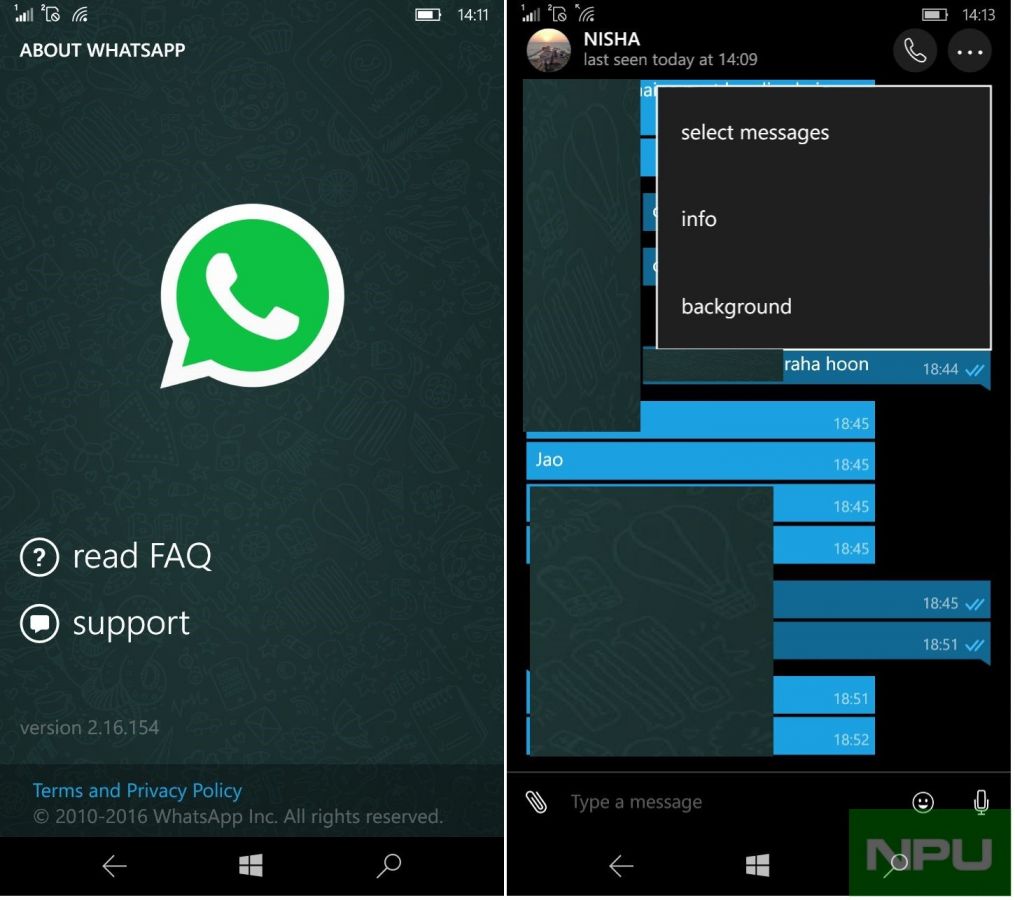 WhatsApp beta app was updated to version 2.16.154 in Windows Store today. This updated app brings a functional menu to the top of the chat page. The menu has been spotted previously, but then did not work.
Now the menu lets users select, delete and forward messages. You can also see info about the group and change the background from the menu.
WhatsApp beta was previously a closed beta, but it appears anyone can now download the latest beta version (which thefore can come with issues) of the software.
Find it in the store here.