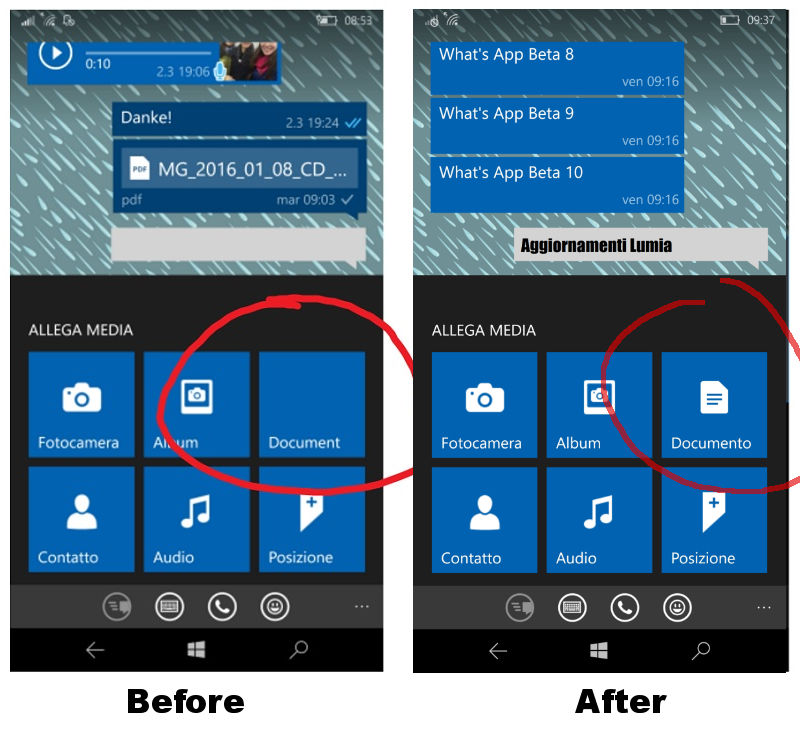 WhatsApp has continued to work on the Document Attach feature for their Window Phone app.
The latest addition, in version 2.12.314, adds an icon to the new Document attach button, and also brings regional localization to the prompts regarding the feature, meaning users are now for example told in Italian that they can only send documents to other WhatsApp users with the same level of software.
The update also refines another new feature, bringing improvements to the video compression process.
The WhatApp beta app is only available to a select number of users, but the app is now said to be very stable, which suggests it may be pushed out to the mainstream sooner rather than later.
For now you can download the public version of the app from the Windows Store.