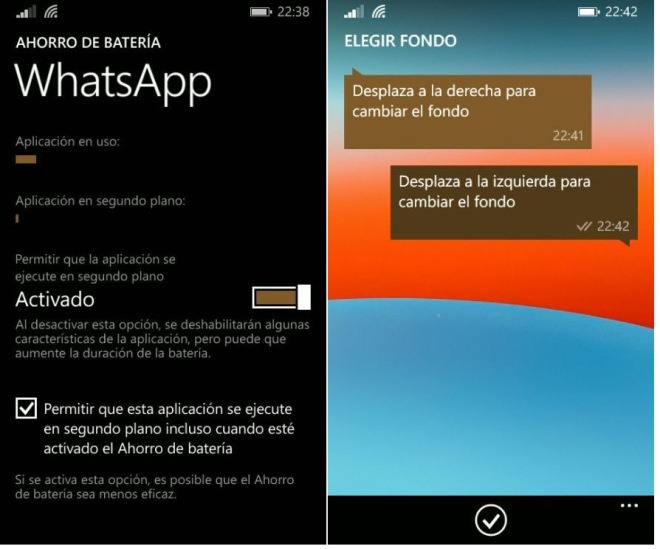 WindowsPhoneApps.es reports that the latest version of the private WhatsApp beta, build 2.11.582, now offers full compatibility with Windows Phone 8.1, and is now much more efficient in its use of battery power.
The also report the app is now very fast, and has had other minor improvements, such as improved options for the background image in chats, including being able to crop the image and to preview changes.
They expect it will not be long before the improved app is available to mainstream users.
Via NPU