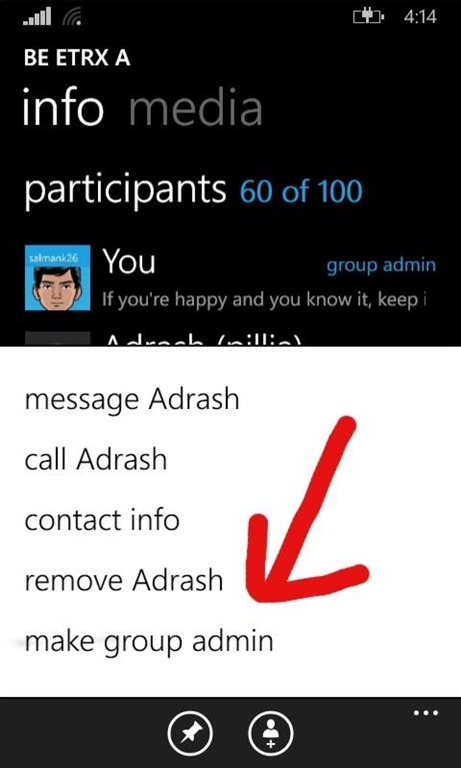 WhatsApp has continued to improve the beta version of their messaging app, and the latest innovation just pushed out to beta testers is the ability to make other users admin of a group chat, which should give some flexibility for users when they are tired of constantly hosting.
The new version will now also indicate when a specific user is typing, even in a group chat.
The beta version of the app is only available to selected users, but we should see these improvements come to all Windows Phone users eventually.
Thanks Salman for the tip.