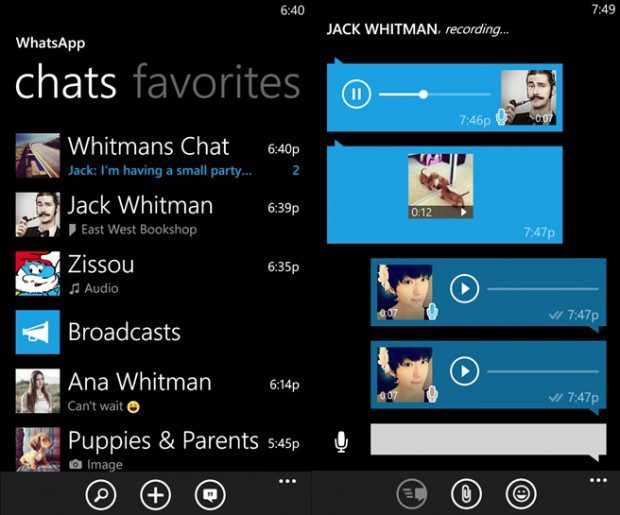 WhatsApp for Windows Phone just got a minor update in Windows Phone Store. This new v2.12.70.0 doesn't include any new features. It must include some bug fixes and other improvements. If you notice anything new, let us know in the comments. Recently, WhatsApp added Calling support and the ability to send MP3 files to their app. 
WHATSAPP CALLING: Call your friends and family using WhatsApp for free, even if they're in another country. WhatsApp calls use your phone's Internet connection rather than your cellular plan's voice minutes.* Available on Windows Phone 8+. (Note: you can't access 911 and other emergency service numbers through WhatsApp).
You can download the update in the Windows Phone Store here.