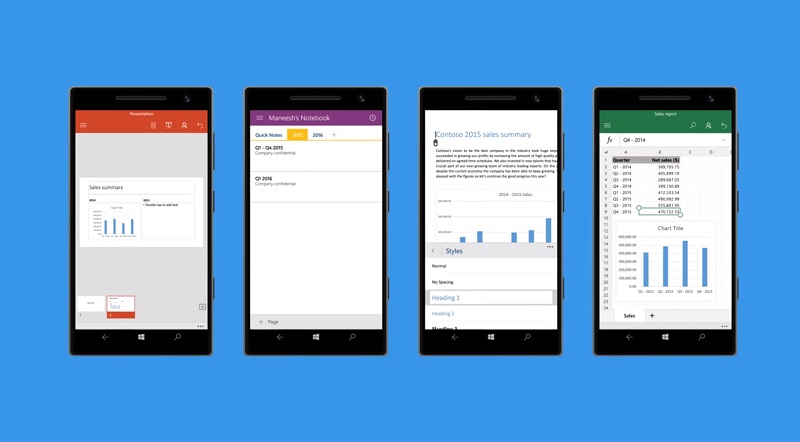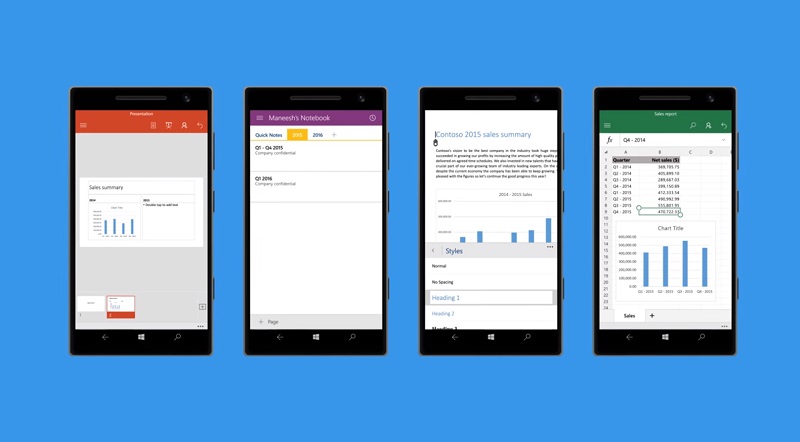 Over the last weekend, Microsoft released an update 17.7127 for Office Mobile apps for Windows Insiders. This update includes Office July update features which are listed below.
What's New:
Drag and move tables in Word Mobile Forget cut and paste. You can now drag tables to move them around, while the text wraps and adjusts around them.
Open more file types in Word Mobile You can now open files that were saved in plain text (.txt) format directly in Word.
Fresh new look for PowerPoint Mobile for Windows Phone* We hope you enjoy viewing and reading presentations on your Windows phone. You can also quickly re-order slides & double-tap to edit. *You'll need an Office 365 Subscription to access this feature.
Worksheets built for touch in Excel Mobile No more navigating menus to move the cells around. Just press and hold your selection, then draft the selected cells to a new spot in your worksheet.
Open more file types in Excel Mobile You can open more file types such as files containing ActiveX controls, OLE objects, Excel 4 macros sheet and more.
New ink effects for OneNote* Use a whole set of new ink colors for note taking and annotations, like rainbow, galaxy, gold, and more. *You'll need an Office 365 Subscription to access this feature.
if you want to join Office Insider Program, opt in to the Windows Insider Program and sign-in using an Office 365 subscription on your Office Mobile apps, you can update to the latest versions of Office Mobile apps available for download from the Windows Store.