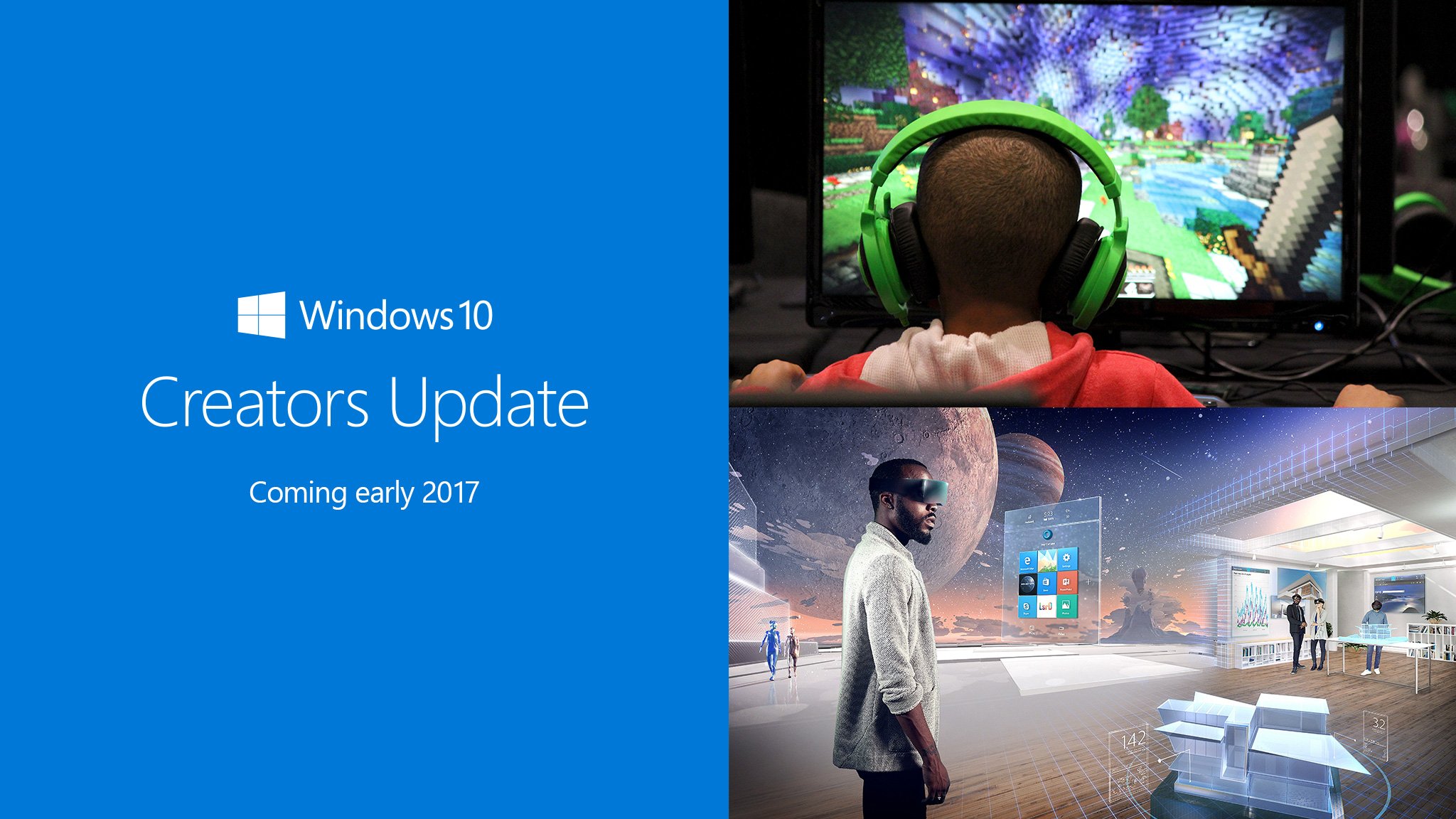 At the Windows Developer event in February, Microsoft announced that Windows 10 Creators Update SDK is feature complete. Windows 10 Creators Update brings 3D and mixed reality to everyone, native game broadcasting feature powered by BEAM, and much more. Developers can take advantage of all the new Windows 10 Creators Update features using the new SDK which is now available for download. Read about some of the features that are coming to developers with Windows 10 Creators Update.
Ink Analysis:
With Windows 10 Anniversary Update, Microsoft added several new Windows Inking features. With Creators Update, they are introducing several improvements. Windows Ink can now categorize ink strokes into either writing or drawing strokes, and recognize text, shapes, and basic layout structures. There is a more powerful ink toolbar that's easy for any developer to use. They have also included enhanced APIs that enable you to do more than ever with the Surface Dial.
For game developers:
With Creators Update, Microsoft is delivering a feature called Game Mode. In Game Mode, Windows 10 optimizes system resources to deliver the best PC gaming experience possible. The new Game Mode will work for both Win32 games and UWP games.
Microsoft is bringing support for UWP games (along with apps) on Xbox One via the Windows Store.
Windows Sonic is Microsoft's next-gen spatial audio platform which will enable developers to create immersive sound experience with support for Dolby Atmos. Windows Sonic will be available on Xbox One and Windows 10 PCs.
The updated UWP packaging format will make it easier to install the game bits in the right order, which will allow players to jump into a new game (or app) before it has fully downloaded. And when you deliver updates, gamers can download only the bits that have changed instead of downloading the whole game again.
Windows SDK for Google Analytics:
This new SDK will allow developers to get real-time analytics from their apps on Google Analytics. The SDK uses Google's measurement protocol to send HTTP requests with user interaction data to Google's Universal Analytics Services. The SDK supports tracking for the following interaction types:
Screen/Page Views
Actions (aka Events)
Social Interactions
Exceptions
Enhanced commerce
User Timings
Custom Dimensions & Metrics
Facebook App Install Ads:
Using Facebook App Install Ads, developers can grow their app quickly with mobile ads that boost their installs. Ads appear in the Facebook News Feed and take people directly to the app store to download. Facebook recently reported that mobile Daily Active Users were 1.15 billion on average for December 2016, Windows app developers can now reach such broad audience.
Improved Windows Bluetooth APIs support:
Microsoft has added support for following Bluetooth features.
GATT Server
Bluetooth LE Peripheral
Unpaired Bluetooth LE device connectivity
Also, they have improved Bluetooth audio functionality. Call Control API support is now available for desktop and Wideband speech support is coming soon.
Project Rome SDK for Android:
Developers can now use a Windows or Android device to remotely launch apps and continue tasks on any of the Windows devices. Project Rome provides "apps for websites", a simple tool that directs users to your apps (with the right context) rather than simply opening the browser. Rome's cross-device services make it easy for users to continue an activity within an app as they move from one device to another, including Android devices.
Apart from the above features, Microsoft has also added small but important improvements like support for SVG directly in XAML and more. Read them below.
Enhancements to the visual layer (effects, animations and transitions) and elevation of many effects to the XAML layer with improved controls that make the enhancements easy to bring to apps
More powerful and flexible APIs for the Surface Dial
Better user engagement via notifications that can now be grouped by app, bind to data and contain in-line controls such as progress bars
Improvements to the Desktop Bridge to make it easier than ever to bring Win32 apps to Windows 10 and the Windows Store
Background execution enhancements that enable tasks to do more with increased memory and time
Enhanced security for apps with the ability to integrate Windows Hello
Richer app analytics via an updated Dev Portal that enables management of multiple apps and enhanced reporting
Faster app downloads and updates with the ability to componentize app packages and do streaming installs
You can find the full changelog here.