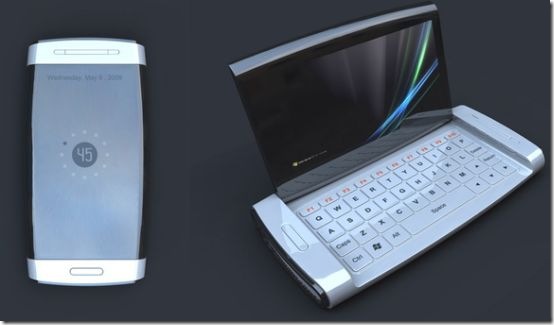 MobileWack has reported on new Windows Mobile 7 designs by Velocity Mobile, the Seattle-based company that was set to revolutionize the Windows Mobile world with their over the air auto-updating system.
However when I tried to do some confirmation on their website, I ran into a Bermuda-triangle like void.  Their website had disappeared without even a placeholder page. Their flagship device, the Velocity 103 has been discontinued on Expansys.
That makes it rather unlikely these devices pictured will ever see the light, and make them about as likely to get real as our Black Slab from yesterday.
Does anyone know more? Let us know in the comments.