2018 was a ground-breaking year for Microsoft, with the company managing to regain the respect of the IT industry and ending the year figuratively on the top of the world.
In terms of execution, Microsoft's Surface products have done really well and have been called better than Apple's PCs by numerous reviewers, and even their low-end Surface Go tablet was named better than the iPad Pro by many.  Their mobile apps have gone from strength to strength, seeing very rapid development and maintaining good review scores, and we have seen Microsoft increasingly weaving a credible cross-platform story. Microsoft's enterprise subscription services are increasingly being seen as the default choice for customers, and even Microsoft Teams managed to unseat Slack, while their Azure cloud products have taken share from Amazon by offering developers whatever they want in a reliable and affordable package. While their Windows 10 update efforts have seen multiple stumbles, Microsoft appears to have been chastened by this and are now a much more cautious company.
With such a strong 2018, here's what to expect from Microsoft in 2019:
HoloLens vNext: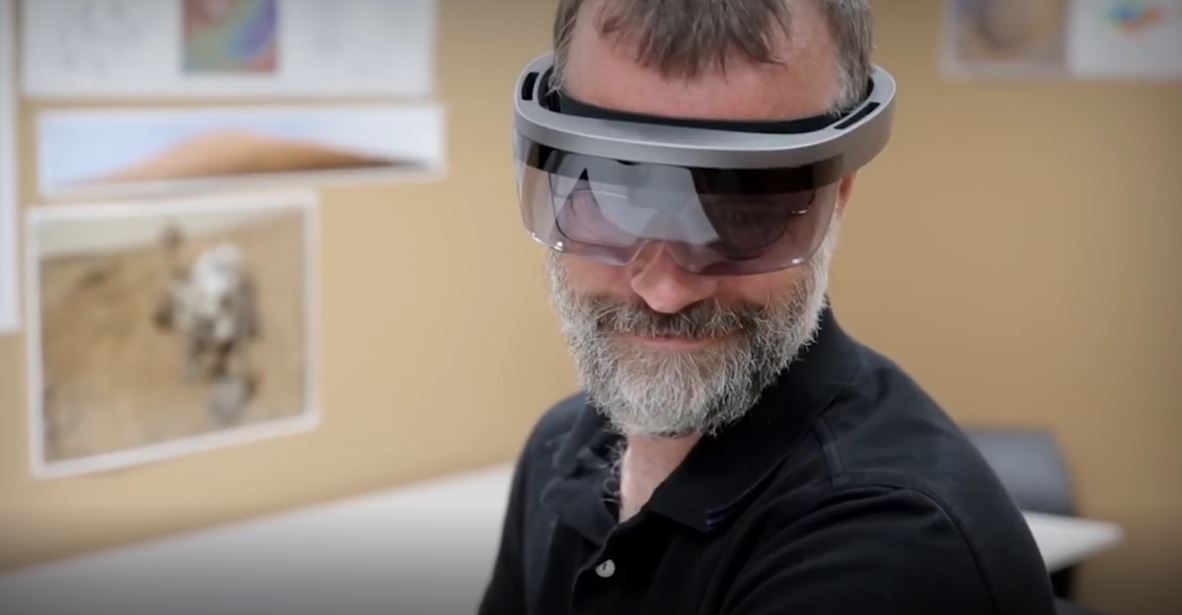 Microsoft will reveal HoloLens vNext in the first half of 2019. There are few things we already know the HoloLens vNext. It will have an improved Holographic Processing Unit with more AI capabilities, and an improved Kinect-like depth camera. Microsoft is reportedly bringing development of the lenses internally to achieve this at a reasonable cost. While Engadget reported that HoloLens vNext will be powered by the Qualcomm Snapdragon XR1 processor, Neowin reported that HoloLens vNext will be based on Snapdragon 850 mobile platform, which was announced in June this year.
Surface Hub 2S:
Microsoft will release Surface Hub 2S in Q2 2019. Surface Hub 2S will come in a lighter, thinner, more vibrant design when compared to its predecessor. With Surface Hub 2S customers will be able to deploy either an on-premise or hybrid environment and keep the same software experience they are already running on the original Surface Hub.
USB-C everywhere:
Microsoft will start adopting USB-C standard more broadly. You can expect to see them in Surface Pro 7, Surface Laptop 3, PC accessories and more.
New Surface devices:
Apart from releasing updates to the existing Surface devices, Microsoft is expected to reveal its long rumored dual-screen device. This new device will start a new category and some PC OEMs will follow Microsoft to release their own products in this new category.
Windows Lite:
Windows Lite is supposed to be the next generation 'modern OS' from Microsoft that will go head-on with ChromeOS. Windows Lite will be a stripped down version just like Windows 10 S but will come with restrictions in place and can't be upgraded to a full-fledged Windows 10 OS. This will help both enterprises and education institutions to restrict apps to minimum essentials.
New Xbox subscription program:
Microsoft is expected to reveal a new subscription program in 2019 that will allow consumers to enjoy full Xbox experience at a low monthly cost. This subscription program will include Xbox console, Xbox Live Gold and Xbox Game Pass service. Microsoft has now discontinued its existing Xbox All Access subscription program to make way for the new one.
New Xbox hardware:
The Xbox family of consoles is reportedly going to see two new additions for the next generation: Anaconda (Successor to Xbox One X) and Lockhart (Successor to Xbox One S). At E3 this year, we may see the affordable console codenamed Lockhart. This new console will not support game discs, gamers can only download games from Xbox Store. This console is also expected to support Project xCloud game streaming.
Project xCloud beta:
With Project xCloud, you will be able to enjoy your Xbox games from any device. Microsoft will open up public testing of this service in second half of 2019.
Fluent Design expansion:
You will start to see more and more Microsoft products and services adopt Fluent Design elements. Microsoft Office apps, Skype, To-Do, Windows OS, first party Windows apps and others will adopt Fluent Design at different levels.
Microsoft 365 for Consumers:
Following the success of Microsoft 365 subscription program for the enterprise, Microsoft is planning to bring it to consumers in 2019. We can expect Microsoft to reveal this new program before the end of 2019.
More hardware:
Recently, there were few reports on other hardware products that Microsoft may release in 2019. We are not sure about these, but you can read about them below.
Microsoft is working on a table-top speaker powered by Cortana which will solely focus on productivity and will help the user be productive in the office or at home.
Microsoft is also working on a Surface Studio Monitor which will be just like the Surface Studio minus the CPU.
Microsoft may release some new audio accessories similar to Surface Headphones.
If we have missed anything in the list, let us know in the comments section below.