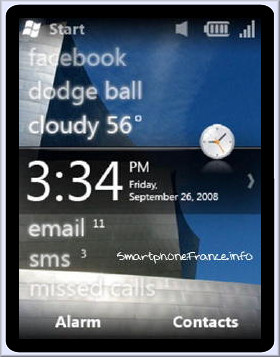 With 2008 now behind us, what do Windows Mobile users have to look forward to in 2009? Here is a short list of developments we can expect over the next 12 months.
1) Windows Mobile 6.1.4's release, bringing with it IE 6 on 6.
2) New devices from Motorola, Asus, Acer, Samsung, Sony Ericsson, Palm and HTC.  A resurgence of the QVGA screen due to the credit crunch. Due to the same issue there will be less devices released than in 2008.
3). The HTC Max 4G to spread to other countries with WIMAX deployment, like Australia and Canada. HTC will release an HTC Touch HD Pro.
4) New online offerings from Microsoft, including an online app store code-named Skymarket, and online storage code-named Skydrive.
5) The Zune service will spread to Windows Mobile, but due to licensing issues it will only be available in some countries and tied to operator offerings.
6) New devices with more powerful processors will be released, such as Nvidia's Tegra and Qualcomm's Snapdragon.
7) Due to these more powerful processors it will be possible to run full versions of Adobe's Flash 10, which will be released towards the end of 2009.
8 ) Windows Mobile will increasingly re-purposed for use in Netbooks and MID's.  With a full desktop experience possible WM will be increasingly competitive in this role.
9) Windows Mobile 6.5 will be released, which will have many of Microsoft's services finally tied together, making for a more coherent experience. Microsoft will be accused of abusing their monopoly position due to this.
10) Windows Mobile 7's release will be rumoured for 2010.
 Is there anything I missed?  Let us know in the comments.