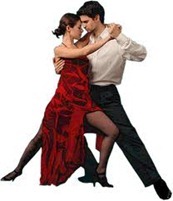 In a pretty innocuous article about Compal's new Windows Phone 7 ODM business, which promises to boosts their production by 100% to 10-15 million handsets per year, Digitimes makes the throw away remark that Tango will be the next version of Windows Phone 7 after Mango, writing:
Compal has signed with Microsoft for licensed use of the Mango platform and Tango, a platform to succeed Mango, the sources noted.
The name does stick with the convention of all the version names ending in O, but this of course is the first I have heard of this software version.
We all know that Apollo will be the next major version of Windows Phone, likely to be called Windows Phone 8, which would make Tango likely a minor update in-between, likely Windows Phone 7.75.
Of course that is all speculation, and I am sure a few more leaks along the way will soon fill us in.
Read more at Digitimes here.