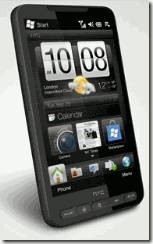 What is the difference between a smartphone and a dumb phone? With more and more devices blurring the lines with support for any manner of things once thought to be the preserve of a few platforms like full web browsing, HTML email, it's becoming harder and harder to distinguish the smart from the not so smart phones.
We would have traditionally classed a smartphone as a mobile device that had added features and allowed third party applications to be installed on it.  It would not have had a touch screen. 
I personally think smartphones are those devices on the cutting edge, like the HD2 with the massive screen and Snapdragon. They may not be the best selling devices, and are generally enthusiast aimed, but they are the best handsets out there. What do you think?
Head on over to PDA247 where they asked this question, or let us know in the comments!