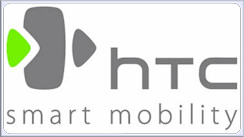 After a blockbuster October, HTC again broke its own monthly revenue records, hitting $528.57 million in November, up 10.8% from the already record October revenue, and also up 22.1% YoY.
This achievement nearly guarantees that HTC will hit its Q4 forecast of 48 billion Taiwanese dollars ($1.43 billion), needing to only make $423 million during the hot Christmas buying season.
The record revenue was achieved on the back of robust sales of the HTC Diamond series of phones and also the HTC G1.
HTC, who has previously said they were unaffected by the iPhone, however remained cautious about raising sales targets for 2008 on the basis of this success, maintained their forecast for full year sales at $4.7 billion, having already achieved $4.14 billion for the 11 months of 2008.
Source: Digitimes.com