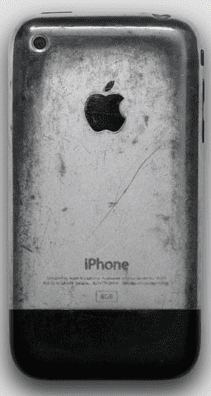 Gizmodo has some photos of what a scratchtastic iPhone 5 looks like after two months on the pocket sans case, and the short version is "Pretty awful".
The "premium" handset looks pretty tatty, and shows the finish to be fragile and of low quality.
Gizmodo notes:
Maybe this will haunt you. Maybe this is what we get for an iPhone whose back isn't made out of shatter-prone glass, but scratch-prone aluminum. Maybe you should get a far more durable Galaxy SIII or Lumia 920 if you're worried about cosmetic longevity. Or maybe you don't give a sh*t about your smartphone's paint job.
Of course the Nokia Lumia 920 has not been in the market for 2 months, but given that the iPhone 5 scratched while inside the box, looking at my 3 week old Nokia Lumia 920, which I use without case of course, the device looks as pristine as when I unboxed it, and will probably be very close in a year's time, while I suspect the iPhone will will look like this 4 year old iPhone right – ugly and worn.
Do our readers feel compelled to use a case, like 3/4 of iPhone users? Let us know below.