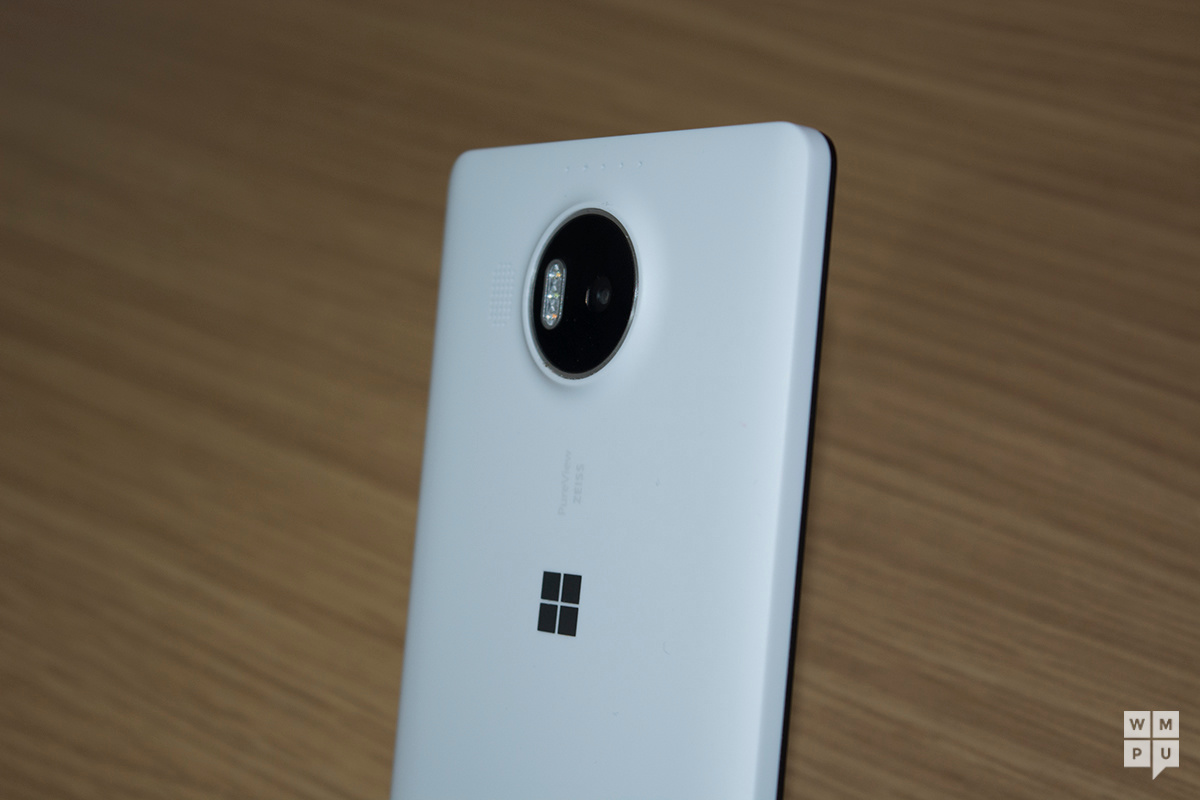 The Lumia 950 XL picked up quite a few reviews on the internet this week, including our on review here on WMPoweruser. The consensus on the device seems to be that the hardware is good, if not great, but the software lets it down hard. We reviewed Windows 10 Mobile here yesterday and found it wanting in a few places, especially in terms of stability, and aspects of the new user experience when compared to the older Windows Phone 8.1 version, and that is a bit disappointing considering all the hype that was raised around Windows 10. In our opinions, Microsoft needs to work on improving the overall OS stability drasticallyu in order to prevent Windows 10 from being a handicap on future devices.
The Microsoft Lumia 950 XL is a great high-end smartphone for Windows users. It is solid, powerful with a beautiful screen, has a great camera, and adequate battery life. It comes with innovations like Windows Hello and Continuum for Phones, and there are several apps for Windows 10 Mobile like Facebook, Uber, Pandora and more coming into the store every day. What will decide on whether one gets the device for many users is not the hardware, but the software.

Windows 10 Mobile is a lovely OS, but it has rough edges compared to Windows Phone 7 or 8. It is not as fluid, nor is it as well-designed. There are some bugs here, some bugs there, and not every app has been updated to a universal Windows app yet. But that's OK.
A year ago, I gave up on Windows Phone. Frustrated by a lack of quality apps, poor hardware offerings, and a feeling of missing out, I bought an iPhone like millions of others. I haven't regretted switching away from Windows Phone at all.

But I have been waiting for a true flagship Windows phone to come along and tempt me back. Microsoft's Lumia 950 XL is supposed to be that phone: it's the latest and greatest hardware, powered by the new Windows 10 Mobile operating system. Like many other Android and iPhone handsets, it has a fast processor, high-resolution display, and impressive camera. Those are table stakes for any modern, high-end smartphone, but what makes the 950 XL (and its smaller sibling, the Lumia 950) unique is its software.

Windows Phone first debuted five years ago, and it has been a constant waiting game for basic features and apps to appear. Windows 10 Mobile is Microsoft's latest attempt to reinvent its mobile efforts. The Lumia 950 XL should be designed to make people ditch their iPhones, but most, including myself, won't
And yet, for all the waiting, the Microsoft Lumia 950 XL doesn't feel like it's making the most of the potential offered by Windows 10 Mobile.

The hardware definitely has its highs and lows. Build quality isn't the best around, but handling is great. All of the lovely pixels on the AMOLED screen, along with the exceptional colour accuracy, make it one of the best around, but the speakers are a bit of a let-down.

Only the camera proves to be a real stand-out feature – alhough many of the former staff of the PureView team went over to Apple, clearly enough stayed around to make a difference. As someone who values the camera over almost everything else on a smartphone, for me the 950 XL was a real gem of a performer.

And yet, that app gap will likely be a problem for many users, while the buggy nature of Windows 10 Mobile is likely to test the patience of even the most dedicated Windows fans.

The real question is: after at least 18 months out of the game, has Microsoft done enough to earn a place at the top division once more? And the answer is yes, but with an enormous proviso.

As a device, the Lumia 950 XL, along with its slighter sibling, has been carved out as a tool for the purist. And to that end Microsoft has delivered, and has shown a promise that will likely be glorious when fully delivered on.

For those not sold on the Lumia dream, however, it's a much harder sell. The stark truth is that, for most people, there are better phones out there, especially the likes of the Nexus 6P.
There is great potential here, with a strong camera, a lovely screen and several interesting new features, the Microsoft Lumia 950 XL is certainly different to anything else on the market. But whether you can live with the device is dependent on two things: your tolerance for bugs and your attitude towards apps.

With a cheap build and only average battery life, the hardware isn't perfect. If you can buy the Windows 10 vision, this is the handset for you. If however, you want a head-turning flagship, you'd be best to look elsewhere
The Lumia 950 XL is a good phone, the hardware is "there" and Windows 10 Mobile is good, but Microsoft needs to fix performance issues , tackle battery life and so on. The good thing about the 950 XL is that much of its flaws are software only and related to Windows 10. This means that Microsoft can, and has in the past, push OTA updates to drastically improve the software and hereby the device as a whole. No one likes to be a negative nancy, but bad reviews should be seen as a learning experience. Just like Microsoft sat and listened to the bad reviews of the original Surface, Microsoft should sit, and listen to the critics of the 950 XL, and maybe, in a few months, the Lumia 950s would provide a much better stock experience than even the iPhone.