Its Mother's day tomorrow in most of the  world, and #Brands are already tailoring their services to those who celebrate mother's day. No matter how you feel about consumerism, music services creating playlists for yearly events is always useful – even if they're usefulness is dependent on a subscription. This year, Microsoft's Groove Editors (yes they exist), have put together a music playlist for Mother's day. It isn't the best playlist and may not be to everyone's taste, but it includes several nice songs that may spark someone's own personal creative music curation desires.
Check it out here.
Epic's CEO says Universal Windows Apps stifle competition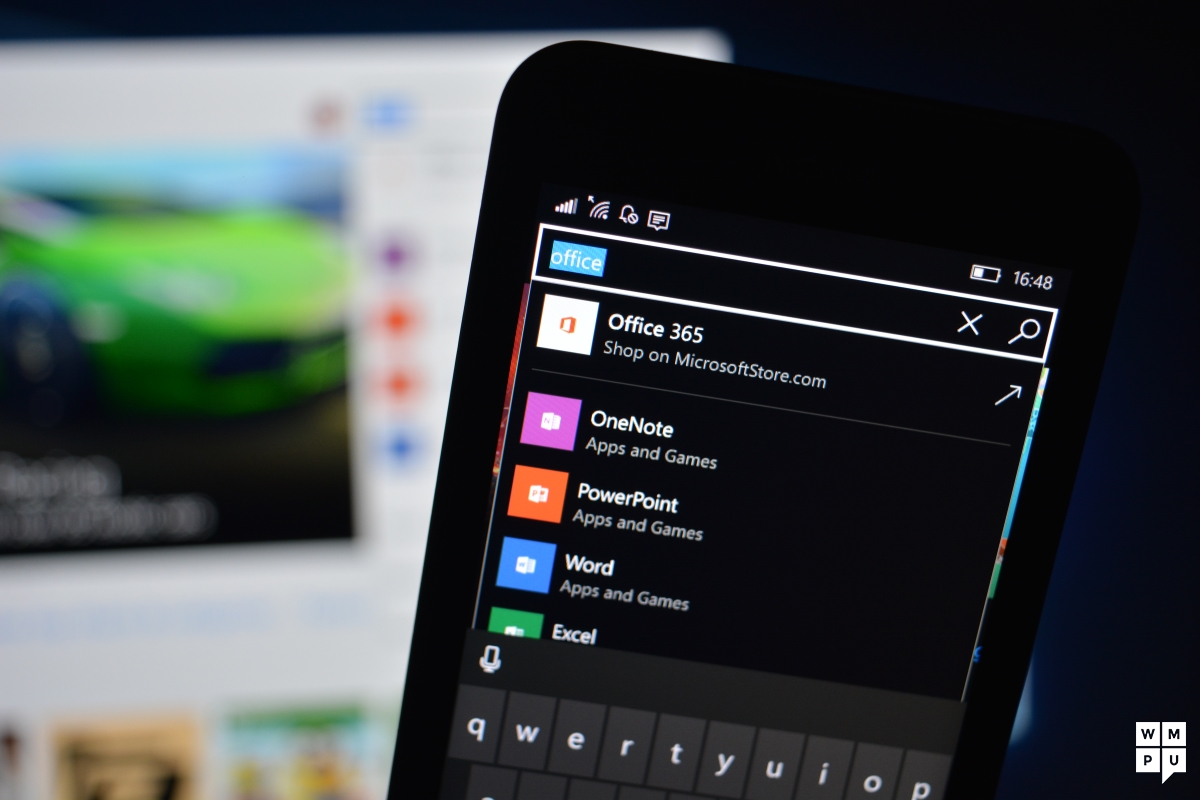 Microsoft's universal apps paradigm is taking off, and while some praise it for its convenience and ease of use, others are terrified of the ramifications. Epic Game's – the developer of the Gears of Wars series – Tim Sweeney  has come out publicly against the universal Windows app program. He says Microsoft is locking features into the UWP system more and more and that soon developers would be forced to use universal apps if they want to develop serviceable apps for Windows 10. His argument is not entirely without merit, keen-eyed users would have noticed that when attaching a file, using UWP apps like Edge or Outlook provides more options for file attachment than traditional Win 32 apps via the file picker UI. Universal Windows apps are also capable of syncing data across devices and backing up and restoring their data easily. These are just a few capabilities which only Universal Windows Apps can provide, but I don't think that this indicates a locking down of the Windows Platform. Windows is an open platform, users are not forced into installing Universal Windows Apps, they can use Win 32 apps like Steam, Chrome and the like. Windows lends itself to alternative platforms and ecosystems like the Chrome ecosystem and Steam ecosystem, that it its greatest strength and weakness. If users choose to go to UWP in enough numbers that developers feel "forced", then that is because users prefer UWP and developers would have to work harder to improve their non-uwp offerings, which in turn will make Microsoft improve their UWP offerings. This is competition, and it is ultimately good for the consumer.
Here, Microsoft is moving against the entire PC industry – including consumers (and gamers in particular), software developers such as Epic Games, publishers like EA and Activision, and distributors like Valve and Good Old Games.

Microsoft has launched new PC Windows features exclusively in UWP, and is effectively telling developers you can use these Windows features only if you submit to the control of our locked-down UWP ecosystem. They're curtailing users' freedom to install full-featured PC software, and subverting the rights of developers and publishers to maintain a direct relationship with their customers.
Phil Spencer engaged with him on Twitter, and said as much – albeit in under 140 chars.
Our Microsoft Lumia 650 review is out
The Lumia 650 is reportedly the last Lumia device that Microsoft is releasing and we've finally got around to reviewing. Mehedi Hassan was the one who reviewed the device, and he found it very impressive, saying;
The Lumia 650 is probably the best Lumia phone I have ever owned. The device includes a beautiful design which is very light and feels excellent in hands. The metal frame gives this £160 a premium look, which we rarely get to see on Lumia devices. The device's display is also pretty good, it's a 5? panel which produces vivid colors, but sunlight readability could be a problem for some. In terms of performance, the Lumia 650 does an OK job — gaming isn't something you will be able to do smoothly on the device, and multi-tasking may struggle a bit at times — but mostly, the Lumia 650 should offer decent performance.

Lumia 650 also offers some good imaging features, and the software is perfect for business customers thanks to Windows 10 Mobile's productivity features such as the built-in Office Suite, OneDrive for Business, and apps like Power BI, Salesforce, as well as the other apps for enterprises.

To put it simply, the Lumia 650 is a device which many of us have been waiting for. The Lumia 650 is in a race in the right direction which includes a few speed bumps along the way because of the processor and productivity features such as Continuum for phones.
I think along the same lines. I've had a Lumia 650 for just over a week, and I find it sleek, light and nice to hold. What I dislike about it is the Snapdragon 210 soc. As many have pointed out, this SOC matches the 3 year old snapdragon 400 in many ways, and that's an issue. You see, the Snapdragon 400 matches the Lumia 920's formerly high-end processor, but was merely considered a low-mid range processor at the time of its launch. 3 years later, new snapdragon 4xx  processors are being made with different processes for more efficiency and speed. The Lumia 650, despite benchmarking as slightly faster than the Lumia 640, is slower by a hair when launching apps, opening start screen folders and the like. The 212 is good enough, but at the same time, its not good enough. That's the only black mark on an otherwise good piece of hardware.
Microsoft pushes forward with SMS and Windows 10
SMS may be dying out in favour of IM based chat, but Microsoft is still increasing support for it in Windows 10 PCs for countries that do.
Microsoft released a new Insider Build for Windows PCs earlier this evening, and while there were just a few highlighted new features, one mildly exciting one made its way along for the ride.

The Messaging app for Windows 10 PCs can now display all messages stored via the Windows Phone backup system. This includes all messages from Windows Phone 8 devices, all the way up to Windows 10 Mobile devices. Messages sent via SMS as well as any replies will appear in the messaging app within one or two minutes due to that same backup system.
The messaging app seems headed to become a one-stop client for viewing all your messages, both Skype and SMS. The value of this may be lost on people in countries like the UK where whatsapp and Facebook Messenger are the predominant forms of messaging, but that's an issue for Microsoft to address.
Should Microsoft have purchased Slack when they had the chance?
Speaking of Skype, Microsoft's messaging app is coming under fire not just in the consumer messaging space, but in the business space as well. Slack – a very popular chat/messaging service for business users, is growing very quickly and pointing its fangs towards Skype. It has picked up voice and video messaging features, and is now competing directly with Skype for business in the enterprise space. Considering the report that emerged this week of Microsoft planning to buy slack for $8 billion, do you think that Slack would have had the same success if Microsoft had purchased it? Would it have ended up like Yammer, GroupMe and Nokia's D&s instead, virtually shuttered and offloaded to Microsoft's native services.
Slack, a popular cloud-based team collaboration tool will soon get the voice and video calling capabilities. The three-year-old service, which is available on Windows and Windows Phone, says that it will very soon begin testing the new features. Voice and video calling services will supposedly help Slack entire customers who're currently using Skype for Business and other similar services.

…

According to the folks over at TechCrunch, Microsoft was looking to acquire Slack for $8 billion but the plans were cancelled when Bill Gates wanted the software giant to improve and expand the existing features of Skype. Of course, Microsoft already has a powerful ecosystem for businesses, the company owns Yammer, Skype for Business, Office 365 and OneDrive for Business — however, Slack is a platform that has a tonne of potential and it's undoubtedly one of the biggest competitors of Skype.
Giving that Slack has been doing as well as it has been without Microsoft, I don;t imagine that it would have been better for Microsoft to buy it, considering Microsoft has several communication platforms and services of its own, buying it would just be an act of stifling a competitor product for nebulous gain.