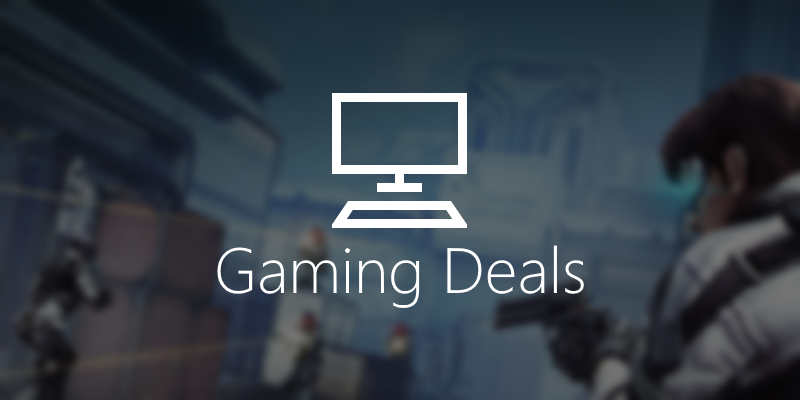 There's been quite a few deals this week on PC games, such as huge sales on Valve's Steam platform, GOG.com's Bundleopolis sale, and various deals across bundle sites. As it's often easy to get lost looking for (and through) sales, we've collected some of the best here.
Steam deals
Valve's Steam platform always has a huge amount of sales running during the weekend, and this week is no different. At the time of writing, there's a massive sale on anime games, running until 10AM PST on Monday.
Recommended games on sale:
Duck Game ($7.79, play for free until Sunday) – The indie multiplayer hit Duck Game is 40% off until Monday, and it's an incredibly fun game. If the trailer (or Youtube) doesn't sell you on it, I'd suggest trying it out while it's free.
100% Orange Juice ($2.09) – Another popular multiplayer game, 100% Orange Juice is a cutesy board game that is both simplistic and infuriating. If you have a few friends who don't own the game, the four pack is the best deal.
Mega Man Legacy Collection ($10.04)  – A collection of classic Mega Man games from the NES, the Legacy Collection is definitely recommended for fans of the series who like legally playing the first 6 games.
GOG deals
Steam isn't the only one with sales – DRM free gaming platform GOG introduced game bundles earlier this week, and has a huge sale running until May 1st.
Recommended games on sale:
Bit. Trip. Street. ($15.76) – A collection of the incredibly popular Bit Trip series, this bundle has every game in the series. It's possible to purchase each game individually for a slightly higher price, too.
The Arcade ($20.18) – As the name suggests, The Arcade is a collection of arcade shooters. While they aren't in the same series, the games here have two major things in common: you will shoot things, and you will die.
High Platform Bridge ($22.97) – A collection of platformers, this bundle includes the excellent Trine series, as well as Dustforce DX.
Other game bundles:
There's a variety of other bundles on the web which provide some great deals, so here they are.
Bundle Stars: Killer Bundle 7 ($5) – The Killer Bundle 7 includes a little bit of everything for everyone, and it's full of good games, like the enhanced version of the original System Shock.
Humble Bundle: Humble Devolver Bundle ($1 min, BTA for tier 2, $10 for tier 3) – The Humble Devolver Bundle also has a little bit of everything, including Shadow Warrior, Not A Hero, and A Fistful of Gun.
Have any deals you want to share? Post them in the comments below!