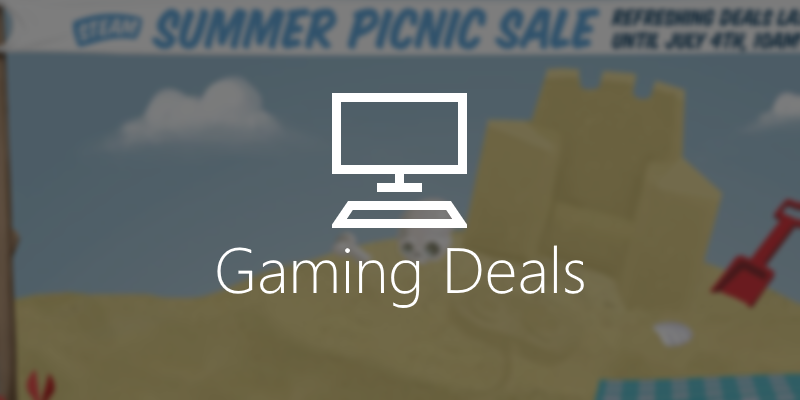 Friday's arrived, but that isn't the only thing. Steam's summer sale began yesterday, and there's a gigantic pile of deals to go through in there. Because of that, this week's weekend deals post will exclusively cover Steam. If you'd like to see Microsoft's games on sale in the store, you can check out yesterday's post. This one is going over the best games (and bundles) within the sale, but those are still pretty great, too.
It's worth mentioning that this list isn't in any particular order. Just because something isn't on the list doesn't mean it's bad, either – this is just 10 of the best deals, not the 10 best deals.
10. DOOM (2016, $35.99, 40% off)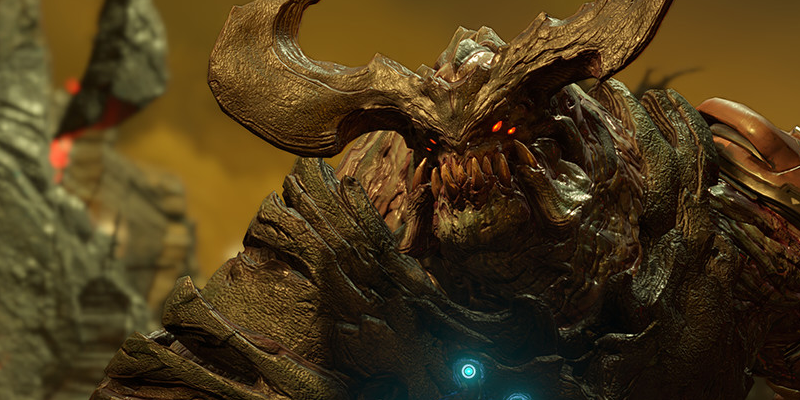 This year's reboot of the ever-popular DOOM franchise was a bit of a surprise hit to some people. The game's marketing wasn't very good, and the public preview for the game was the mediocre multiplayer component. The game's singleplayer seemed like it was hidden away, too, with very few demos shown off before release.
DOOM 2016 managed to rise to heights that people didn't expect, and it's considered by many to be the best AAA first person shooter in recent years. 40% off only a month after release is a pretty good deal, too.
9. Kingdoms of Amalur: Reckoning (2012, $4.99, 75% off)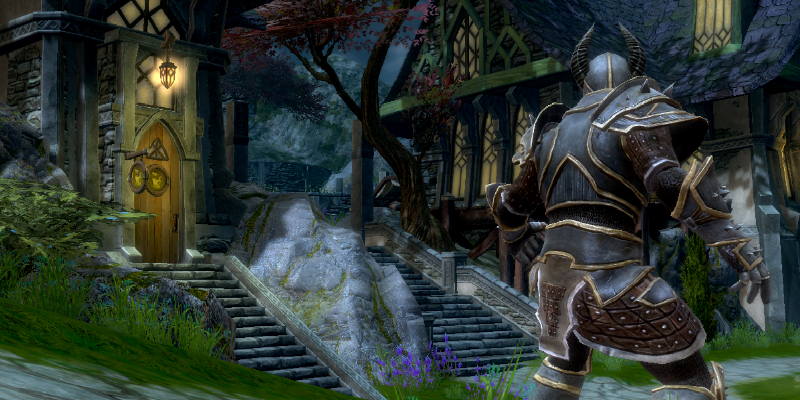 Amalur is an excellent action RPG. It might have some bugs that are easy to run into, (for example, there's plenty of people – myself included – who ran into an issue where the game would think an earthquake was happening when it wasn't) but it's one of the most fun RPGs that I've ever played. The world is huge, the combat is enjoyable, and the art style looks great.
It's worth mentioning that you can also get the game with all of its DLC for $10 here. The DLC's normally $6.22 when bought on its own, so you can save a little over a dollar by purchasing it this way.
Purchase Kingdoms of Amalur: Reckoning on Steam here.
8. Metal Gear Rising: Revengeance (2014, $7.49, 75% off)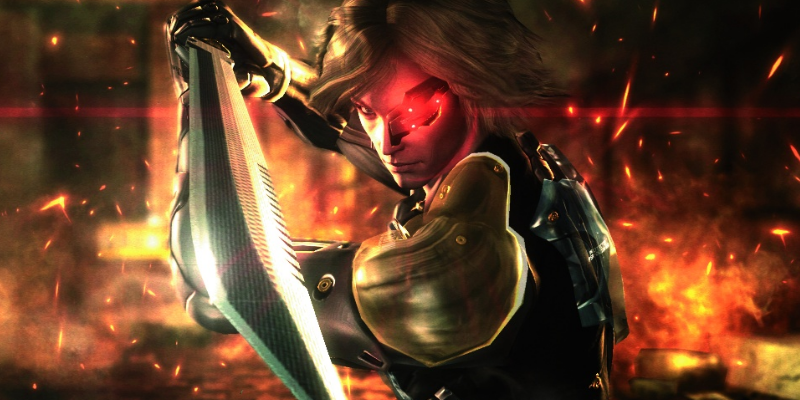 Metal Gear Rising isn't like any other Metal Gear game. Developed by Platinum Games instead of Kojima Productions, MGR is a brutal hack 'n slash. Set in 2018, (which makes it the last game in the Metal Gear timeline) players take control of Raiden from MGS2 and 4.
While some people will prefer the stealth based gameplay from previous entries in the series, Metal Gear Rising is a blast to play. It's incredibly over the top (you take on Metal Gear Ray in the first mission with just a sword – and win) and incredibly fun.
Purchase Metal Gear Rising: Revengeance on Steam here.
7. Transformers: Fall of Cybertron (2012, $12.49, 75% off)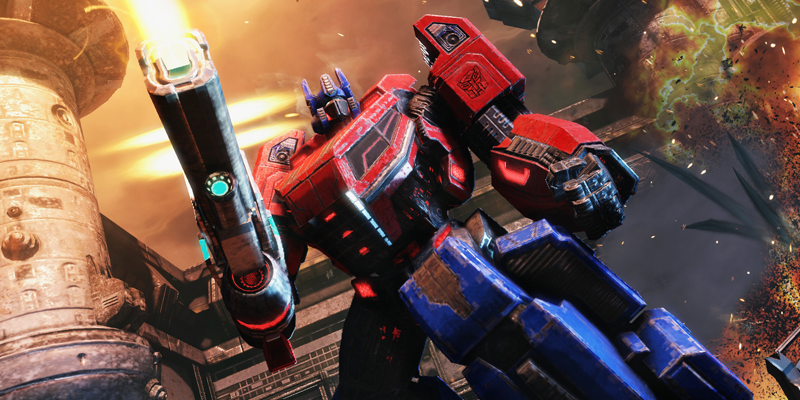 Activision has a really bad habit of not lowering the prices of their games a few years after release. Despite being almost four years old, Fall of Cybertron is still normally $50. To make things worse, some people are reporting that the multiplayer isn't working at the moment, too.
Despite this, though, the game's singleplayer campaign is still great. It's one of my favorite third person shooters of all time because it takes full advantage of the Transformers license. You can transform between robot and vehicle forms at any time, which makes combat way more diverse than it would be otherwise.
The game's predecessor, War for Cybertron, is also on sale for $5.
Purchase Transformers: Fall of Cybertron on Steam here.
6. Gunpoint (2013, $2.49, 75% off)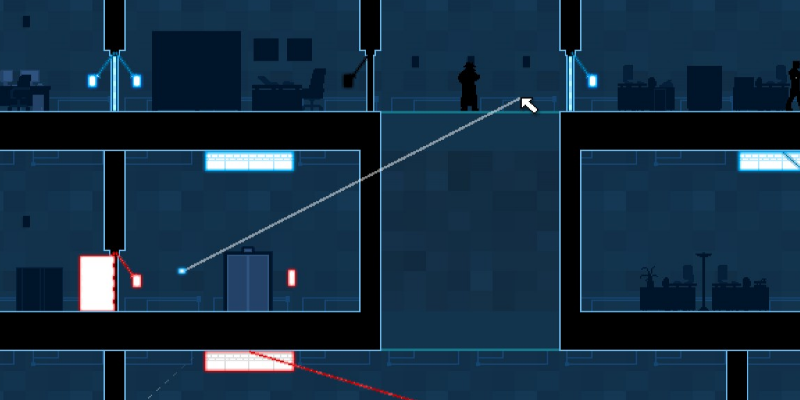 With 97% positive reviews out of 8286 total, Gunpoint is one of the highest rated games on Steam. It's 2D indie stealth game where the player is able to rewire the buildings they're infiltrating, and there's nearly infinite ways to clear each level.
If you'd like to rewire things to trick guards, you can do that. If you'd like to go with some more traditional stealth options, you can do that. There's plenty of possibilities, and you'll definitely get your money's worth with this game.
Purchase Gunpoint on Steam here.
5. Devil May Cry 4: Special Edition (2015, $14.99, 40% off)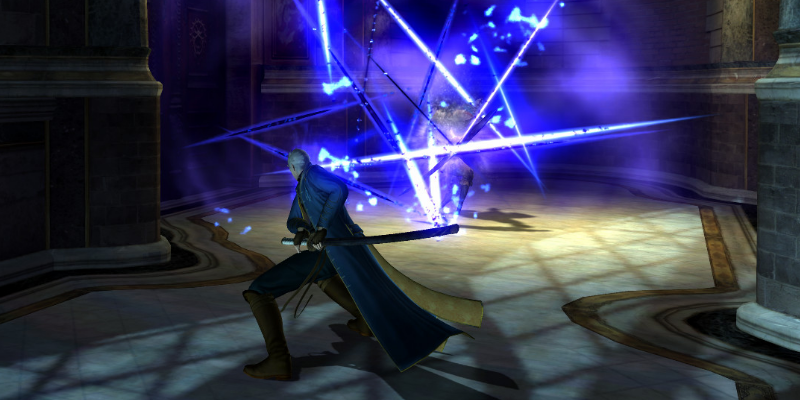 The original Devil May Cry 4 was a fairly well received game. It was the first game in the franchise for the seventh generation of consoles, and despite occasionally repetitive levels it was a lot of fun. Fast forward from 2008 to 2015 and things have changed a lot. Devil May Cry is nowhere the powerhouse franchise it used to be, so what's a good way for Capcom to judge interest in a revival? A special edition of DMC4.
Devil May Cry 4's special edition brought plenty of improvements to the game. Aside from simply having improved lighting, the game got three brand new playable characters. Lady and Vergil from Devil May Cry 3 both became playable for the first time, and so did Trish. There's also brand new costumes to unlock, too. Simply put: it's another reason to play some more DMC4, even if you completed the original game.
Purchase Devil May Cry 4: Special Edition on Steam here.
4. Valkyria Chronicles (2014, $4.99, 75% off)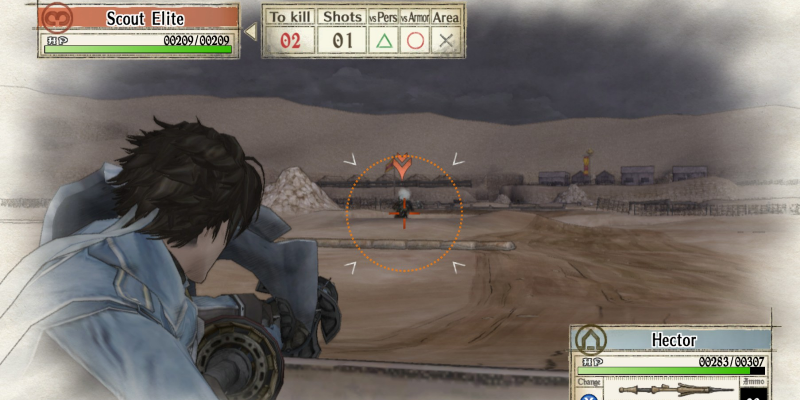 Valkyria Chronicles is a fairly unique strategy game. You take control of each one of your troops in a third person view, and then carry out their actions from there. It's a difficult game, but not really in a frustrating way. There's a feeling of satisfaction that's similar to XCOM Enemy Unknown, but there's also a much lower level of stress involved.
The game's presentation is also fantastic. The graphics have a style that's really pleasing to look at, the music sounds great, and the story is one that really will pull you in. The only downside to this port is that the keyboard controls can be a little confusing to learn at first, but they aren't too bad once you get the hang of it.
Purchase Valkyria Chronicles on Steam here.
3. Serious Sam Complete Pack (2001-2011, $9.99, 90% off)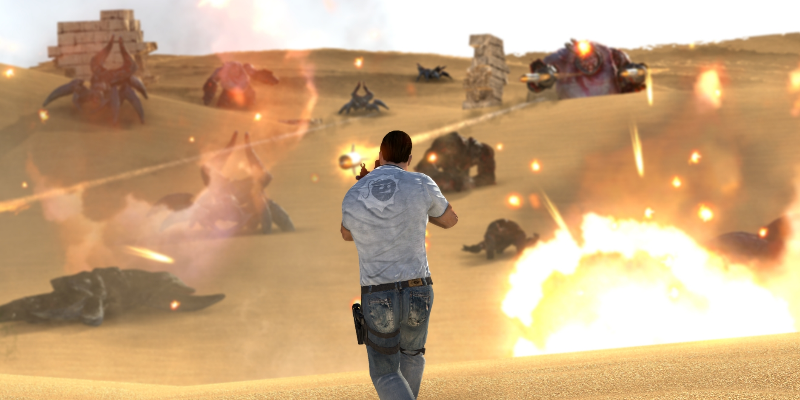 The Serious Sam Complete Pack brings in some serious savings. You can get every game (and DLC) in the entire Serious Sam franchise for just $9.99, (not including the recently announced Serious Sam VR) and they're definitely worth it. They're insane, not-exactly-serious shooters that bring back some of the fun that FPS games have been missing for a while.
This pack's normally $99.99, and it's one of the biggest discounts on this entire list.
Purchase the Serious Sam Complete Pack on Steam here.
2. BioShock Triple Pack (2007-2013, $10.51, 85% off)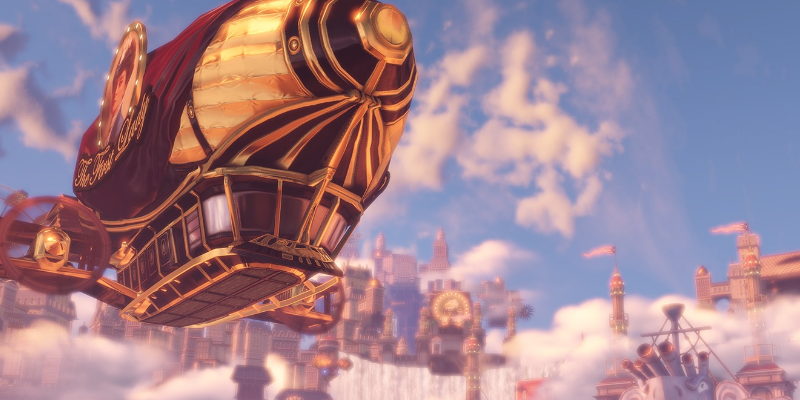 The BioShock Triple Pack is exactly what it says on the tin. It contains all three BioShock games (1, 2, and Infinite), and provides a pretty good deal for the trilogy.
While Infinite is a fairly divisive game, everyone seems to agree that 1 and 2 are games that almost anybody should try once. They're big first person shooters with great art, unique settings, and fun gunplay. You should check them out if that sounds like your thing.
Purchase the BioShock Triple Pack on Steam here.
1. Valve Complete Pack (1998-2012, $31.80, 84% off)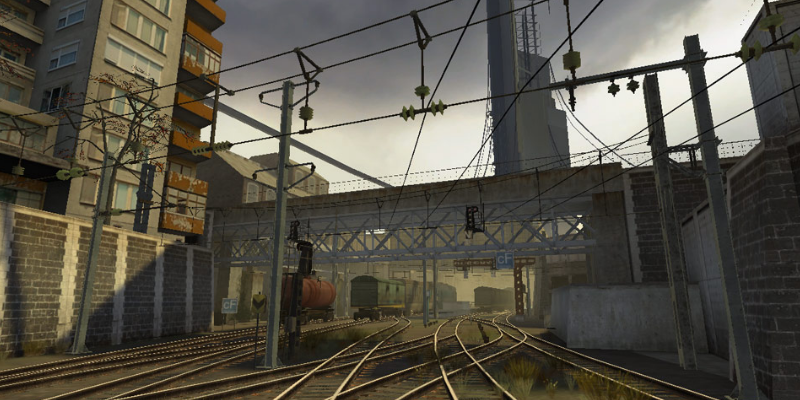 This bundle participates in variable pricing. If you own anything in it – and you likely do – your price will be lowered depending on how much you own.
No, Valve doesn't seem to be interested in creating new games anymore. No, we likely aren't going to hear about Half Life 3 from Valve any time in our lifetime. Yes, they used to make really good games.
Valve's got a decently sized catalog of games that stand out from the crowd. The shooting doesn't feel like every other FPS ever made, the atmosphere just stands out, and they're very memorable. The Valve Complete Pack is normally over $200. It's likely the biggest deal on all of Steam, and it's one I can highly recommend.
From great singleplayer games like Half Life and Portal to some always popular multiplayer ones like Counter Strike, you're getting way more than your money's worth with this. You'll be able to get hundreds of hours out of some of these games, and the majority of them are able to run perfectly fine on low end PCs.
Purchase the Valve Complete Pack on Steam here.
That's it for our list, but odds are you've got some deals you want to share. If you see anything on sale that you want to share, let us know in the comments below!