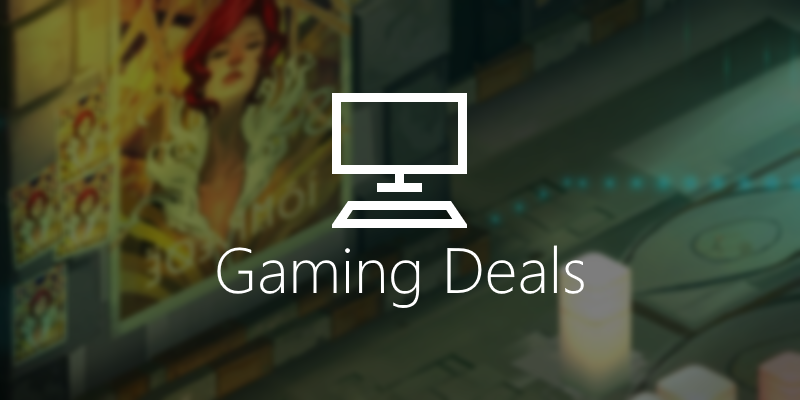 It's Friday again, so it's time to list this week's PC gaming deals. As it's often easy to get lost looking for (and through) sales, we gather some of the best deals and list them here every Friday. This week's deals continue with GOG's Summer sale, while Steam has entered the calm before the storm.
Steam deals
As mentioned above, Steam is currently undergoing the calm before the storm. PayPal recently confirmed that the Steam Summer sale starts on June 23rd – one week from now. There aren't too many featured deals on Steam because of this, and you'll probably want to wait until the sale happens to spend your money on anything. That being said, though, Faeria and Killing Floor 2 both have free weekend trials running now.
Recommended games on sale
Deponia ($2.99) – I've previously recommended some of the other various Deponia games/bundles with them as they've gone on sale, and you really can't go wrong with these games if you enjoy a good point and click adventure.
Teleglitch: Die More Edition ($3.24) – Teleglitch is a fairly difficult top-down roguelike. While the graphics are so simplistic that they can occasionally be confusing, it's a fun little game and is definitely worth $3.
Galactic Civilizations II: Ultimate Edition ($4.99) – While it is fairly old and the Stardock DRM is fairly annoying, GalCiv II is one of the best strategy games ever made. It's also easy to mod, too.
GOG deals
This is where the deals get interesting. All of the deals from last week are still valid and still recommended here, so they'll be included alongside this week's recommendations. Just as a reminder, spending $5 in this sale will still get you Spelunky for free, so you might want to avoid buying it.
Recommended games on sale
Other bundles and sales
There's always going to be some good deals around the web that don't fall into the previous categories, and this week is no different from any other in that regard.
E3 2016 Digital Ticket – Humble's E3 Digital Ticket isn't just games. It's got a pile of in-game items for MMOs, as well as 30 days of Twitch Turbo. What's especially interesting is that you can get $5 worth of Amazon coins (used on apps and games in Amazon's app store) for at least $1.
Bundle Stars Strategy Weekend Sale – There's plenty of good games on sale here, including the recently released SteamWorld Heist.
Have any deals you want to share? Post them in the comments below!