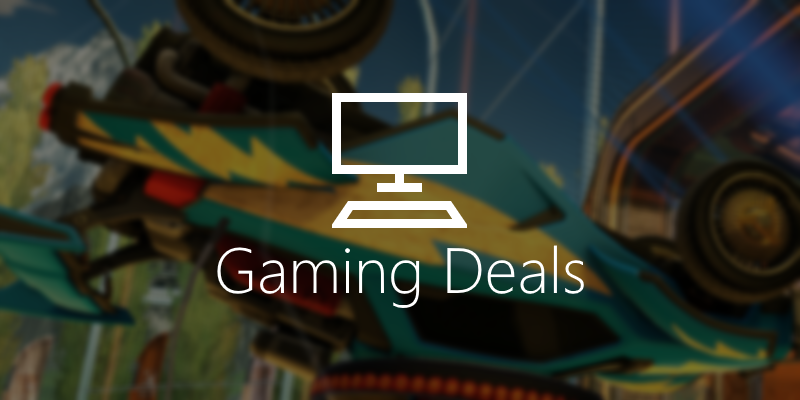 As it's often easy to get lost looking for (and through) sales, we gather some of the best deals and list them here every Friday. This week's deals include a steaming hot selection of soccer sales, GOG's summer sale, and more.
Steam deals
Steam's got a few big sales running right now, but you won't see one of them in the featured box. The Steam Soccer Sale is listed as just a daily deal at the time of writing, but it's going to run for three days. It's got some excellent games inside, like Football Manager. There's also a free weekend trial of Wasteland 2 available right now.
Recommended games on sale
DiRT Showdown ($2.99) – It's worth mentioning that DiRT Showdown isn't anywhere near as serious as the other games in the series. It's not a simulation, but that doesn't mean it's a bad game at all.
Celestian Tales: Old North ($4.41) – Despite some poor map sprites that are sometimes confusing, (I experienced stairs that looked like a wall at one point) Old North is a turn-based RPG for the PC that isn't made in RPG Maker. It has some enjoyable combat and is definitely worth a look.
Blockstorm ($1.39) – Blockstorm is one of the few "block shooters" that I've played and enjoyed. There's an insane amount of customization that can be applied to everything – weapons, player models, and even mechs. The game's workshop shows off just how much can be done.
GOG deals
GOG's currently running their Summer sale, which includes an experience points system. For each dollar spent you gain 1000 experience points, but that's not the only way to earn them. It's possible to do tasks (like enabling two factor authentication, for example) to gain some extra ones. You'll get free games at certain point milestones, with Spelunky being the lowest goal at 5000 points.
Recommended games on sale
YS Saga ($20.96, although each game can be bought individually) – The Ys games are good RPGs with even better soundtracks. While the soundtracks sadly aren't included with these releases, Ys VI includes 640 different pieces of artwork and 204 different sketches.
Baldur's Gate: Enhanced Edition ($7.99) – Baldur's Gate is the great grandfather of all modern Bioware RPGs. If you've played Dragon Age or Knights of the Old Republic, you'll notice that their roots lie here. The Enhanced Edition contains "over 400 improvements to the original game" as well as HD/widescreen support.
Dungeon Keeper Gold ($2.39) – As a game that belongs in the "oldie but a goodie" category in your gaming library, Dungeon Keeper Gold is a classic. While it definitely has not aged well visually, it's a fantastic strategy game.
Other bundles and sales
There's always going to be some good deals around the web that don't fall into the previous categories, and this week is no different from any other in that regard.
Humble Store Devolver Weekend – Devolver Digital has a great library of games that seems to have gone on sale quite a bit over the past month. Regardless of the quantity of their sales, they're all very high quality.
Bundle Stars Fiver Sale – Bundle Stars has a bunch of games on sale for $5 or less. There's some good stuff in there, like Psychonauts.
Have any deals you want to share? Post them in the comments below!