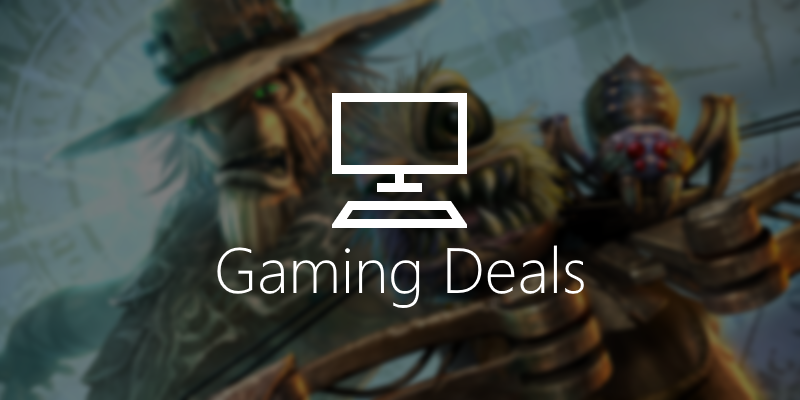 Friday's back again with even more deals, and the Steam Summer Sale is still going on. While this week's post is going to go back to the normal format of Steam/GOG/Other deals, you can still check out last week's post that features 10 of the best deals in the sale. Every single price listed there is still valid, so go check them out!
Steam deals
The Steam Summer Sale is gigantic, and it ends on July 4th. There's a lot of games you might want to pick up before it ends, so be sure to make sure you've got what you want before Monday. You also might not have noticed this, but a demo for the System Shock remake released on Steam during the sale. You can check it out here.
Recommended games on sale
Hacket ($4.99) – Hacknet isn't a hacking simulator like Uplink or Hacker Elite, but it's still a hacking game. It has its own simplified version of hacking that's a little repetitive, but it's still pretty fun.
The Oddboxx ($3.24) – As some will likely guess from the name, the Oddboxx is a collection of Oddworld games. It contains Abe's Exoddus, Abe's Oddysee, Munch's Oddysee, and an MD remaster of Stranger's Wrath. It's a pretty varied group of games at a good price.
Saint's Row Ultimate Franchise Pack ($12.49) – This is the entire Saint's Row franchise for just a little over $12. Even though these games are all on sale right now, you'll still save almost $60 by buying the bundle instead of getting them individually.
GOG deals
While GOG doesn't have too many noteworthy games on sale this week, there's still some good ones in here. You can also get the System Shock remake demo on GOG here.
Recommended games on sale
Double Dragon Trilogy ($1.49) – Double Dragon Trilogy is, well, the original Double Dragon trilogy. It's a cheap bundle of old beat 'em ups, and it's not a bad price if you've got good memories of the series.
A Boy and His Blob ($4.99) – This is a 2016 PC port of a 2009 Wii game. That Wii game was a remake of a 1990 NES game. It's a classic puzzle platformer with a mostly modern look and feel, and it's still fun to this day.
Other bundles and sales
There's always going to be some good deals around the web that don't fall into the previous categories, and this week is no different from any other in that regard.
Humble Monthly ($12) – Humble Monthly is a subscription service. Subscribers get a new bundle of games on the first Friday of each month, but they also get one game instantly unlocked when they sign up for it. The instant unlock for the next bundle is the multiplayer starter pack for Call of Duty: Black Ops III. This pack is normally $15, so getting it and a bundle of other games for $12 is a nice deal.
That's it for this week's deal roundup – do you have any deals or specials to share? Let us know in the comments below!