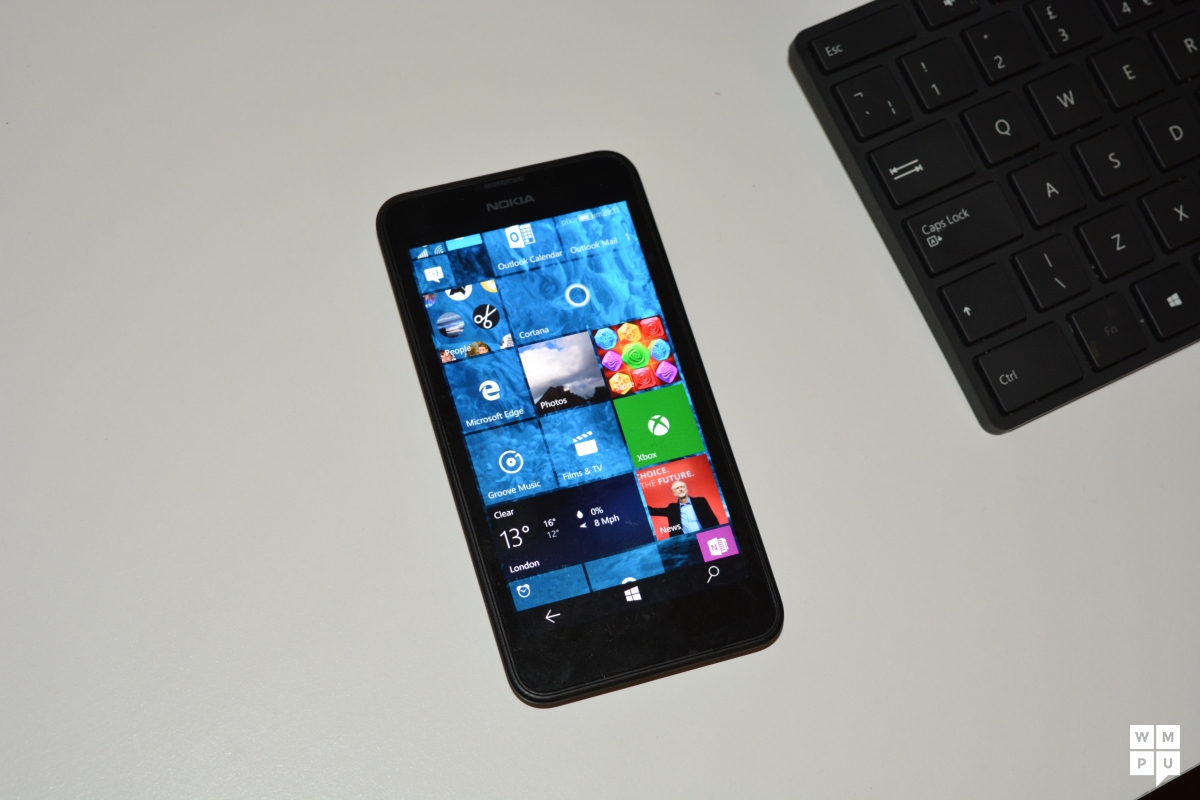 The Lumia 950 and Lumia 950 XL will not be available either officially or unlocked on Verizon, at least in the short term. The reason for the first is that the Lumia 950 is exclusive to AT&T, and the second because both handsets lack any CDMA functionality.

The radios in both handsets could however easily support CDMA and GSM, and according to Paul Thurrott and Mary Jo Foley the bands were specifically disabled due to Verizon making it clear they would not allow the devices on their network
Last week we heard that Microsoft was, in fact, complicit in the carrier limitations of the Lumia 950 and 950 XL, at least in the USA – the device is sold widely in European countries. Now this week, we hear a story that makes more sense. According to Thurrott and Mary Jo Foley on Windows weekly, Verizon is, in fact, refusing to allow the Windows Flagships on their network. This isn't completely consistent with what the duo said earlier with Microsoft cutting Verizon off like a bad limb, but you can kind of see how those two explanations can go together. Here's my understanding of the facts, Verizon refused to certify Microsoft's Lumia devices for work on their network (they legally can't, but when do people do what they're supposed to) so Microsoft disabled the bands so people do not buy the device, get disappointed and then blame their "awful"  Windows Phone.
Verizon is 100% at fault here – especially when coupled with prior treatment of the Lumia Icon, 735 and HTC One M8.
Microsoft has just released a new Windows 10 Mobile build for Windows Insiders on the Fast ring — build 10549 With the latest build of Windows 10 Mobile, Microsoft has made a bunch of performance improvements and added some new features. First off, is the new improvements for Cortana…
Microsoft finally released a new build to Windows 10 Mobile for insiders, and this one is quite the build. The OS and app speed are beyond the previous build, and to my eyes, as fast as Windows Phone 8.1.
I think this build is the best one so far, and coming off 10536, well worth the hoops we had to jump through to get there.
Microsoft has just pushed out an update to the Groove Music app for Windows 10 Mobile. Its not a very large update as far as looks and number of new features go ,it does have one very well requested feature (title-spoilers)

That's right, the Groove Music team has finally added support for gapless playback in the latest update for the music app. While they may have had a rough start the past year, the team has finally picked up in the past month, delivering updates that finally bring the app to surpass its old versions in terms of usability even though feature parity isn't quite there yet.
Groove Music is almost there, with the last update released this week, Microsoft has added gapless playback. Interestingly enough, though I had given up on Groove Music a while ago, after that article went out the app got quite a few updates to make me change my mind. Being wrong has never felt so right.
Mozo's attractive replacement backs for the Lumia 950 and Lumia 950 XL promise to be the must-have accessory for Microsoft's new flagships. We know the price (48.50 Euro) , and now we know when the accessory will become available.

According to Mozo's site the leather and faux metal replacement backs will be shipping on the 16th November to eager buyers, probably somewhat earlier than the devices themselves.
Mozo's extremely attractive back covers for the Lumia 950 and 950 XL are now being scheduled for delivery from the 16th of November. I've never been one for cases and covers on my device, but Mozo's cases are attractive enough to catchy my eye. While the 950 and 950 XL have been hogging up the news cycle lately, they also carry covers for the 640 and 640 XL (which I have ordered for both). I'll be reviewing their covers when they get here so those who have qualms about third part covers can have an idea of how these covers perform in real life.
•    "Microsoft is working closely with mobile operators to leverage their testing and our flighting to meet and exceed current quality bars. We will use their input but will decide when to send the updates out based on input from Mobile Operators and our Windows Insiders."
•    "The optimum way to ensure our customers are running the best Windows is to get them the latest updates for Windows 10. Delivering Windows 10 as a service means we can offer ongoing security updates, new features and capabilities – we'd like to make sure people can get access to the latest Windows 10 updates as soon as they are available.
This week Microsoft released a straightforward statement on the Windows 10 update matter. Microsoft here claims that they would be working with carriers to ultimately decide when to push the updates out based on carrier and insider feedback. The key sentence in that statement is "We will use their input but will decide when to send the updates out ". While being aware that there was a preceding conversation which led to this statement, the gist of the matter is that Microsoft claims to be pushing more frequent updates with Windows 10 mobile and that while it will be taking advice from the carriers, it will make the ultimate choice on when the updates go out. Now Paul Thurrott has a different take on this.
He writes, "Microsoft is changing nothing with regards to software updates when it comes to updating its next smartphone OS, now called Windows 10 Mobile. That means that carriers can, as always, block updates as they see fit" Not quite sure how that reading came from our statement, but sure whatever. Assuming his reading is true, literally nothing about the statement makes no sense anymore. I'm not sure I agree with Paul's reading of this. At all.
Is Windows 10 Mobile ready?
Steve from AAWP tackles this topic in an editorial this week:
I'm still optimistic about the time frames too. Bear in mind the points I started with – Microsoft only has to get Windows 10 Mobile rock solid for new devices, under sealed conditions, for the start of December, with no variables and no pesky users to install troublesome applications before the OS gets going. I think that's achievable. Microsoft's task is then to use a vast battery of test devices and users to harden Windows 10 Mobile in terms of over-the-top upgrades. That will take much longer (months) and I can absolutely see why the initial range of devices to be supported is quite small – this is a huge update and there's an awful lot to go wrong. As I proved above, even on a fresh install.

The cynics will say that the timescale doesn't matter that much since there aren't that many Windows Phone users out there to upgrade in the first place. In the global market that's true, though we're still talking of up to 100 million people and devices. Anyone using Windows Phone 8.1 in October 2015 is probably going to be fairly content though (if they haven't noticed the app gap by now then they never will), so whether they see an 'Update?' notice from Microsoft in January 2016 or April 2016 is probably not that relevant.
Here's Lucas's take on the matter –
A lot of you will surely be annoyed by me constantly criticizing Windows 10 mobile and I get that. Many people like it but I know that there is also a lot of people who do not. I am part of the latter, obviously. I will understand any sort of criticism towards this article by people who like it, but see this not as some sort of hate. Rather see it as criticism by a dude who wants to stay a part of this community. There is the feedback app and I use it – but I cannot and will not write 20 or something feedback treads only to write them again just because they haven't been noticed over the weeks. I do not have the time or the nerves for this. I rather address Microsoft in this way and I hope that they will read it.

I have said it again and I will said it as often as it is necessary to say it: I am getting a new phone around Christmas. Looking at the hardware only I am totally obsessed with the Lumia 950 XL, but then there also is the current state of the software. Microsoft can still do a lot, but if they chose not to I am probably getting myself an iPhone. Because this phone just works…
I find that I will be agreeing with Steve over my fellow WMPU writer Lucas in this case.  My experience with the latest Windows 10 Mobile build has been quite stable and pleasant for the most part.
One thing I found most intriguing is the ability to set or change DPI settings on all devices. With the Lumia 640 XL, setting the DPI at the lowest produced a desktop style UI on all Windows 10 compatible apps. The Mail and Calendar apps had the most drastic changes, basically turning my large phone into a small tablet. Amazingly enough, when Windows phablets first debuted, a chief complaint about them was that Microsoft didn't make adequate use of the screen size. Now Microsoft has taken that issue and stomped into the ground. Not only does MS provide an appropriate DPI out of the box, but you can choose your DPI yourself without interop unlock, root or jail breaking your device. At the highest DPI a very capable small tablet, at the lowest, a good phone. Everyone wins here and the road to having a PC in your pocket is even clearer.