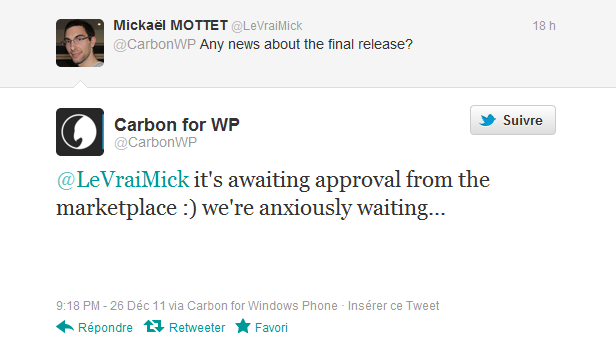 The webOS Carbon dev team has been porting their software to Windows Phone 7, and according to their official twitter account the app is nearly here, and is currently undergoing certification.
The webOS client has unique features, such as picture and video integration, and it would interesting to see how many of these will make it to the Windows Phone 7 client.
A video of the app on Windows Phone can be seen here.