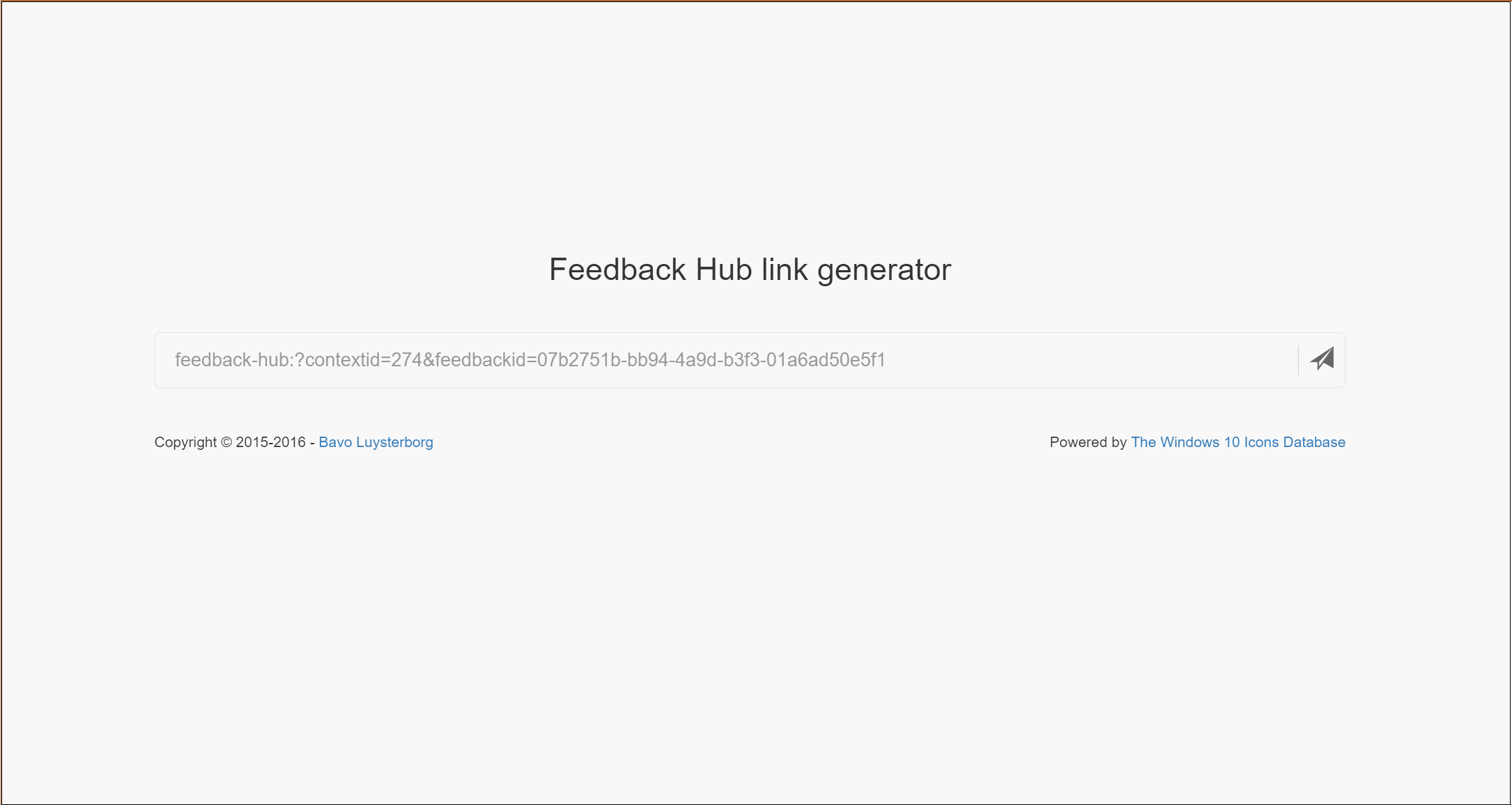 The Windows 10 Feedback Hub has a number of issues, such as for example not supporting copying and pasting announcements made there by Microsoft and posts by other users.
One of the most annoying day-to-day however is the proprietary format Microsoft uses to link content there, with social media not recognizing the  feedback-hub: and insiderhub:// links used by the app, meaning those you share it with will have to copy and paste them.
Developer Bavo Luysterborg has created a website called Feedbackhub.link which turns those pesky links into pure http, making it much easier to share with your friends and colleagues.
He gives the following example:
I think the next step should be a universal windows app which would remove the need to manually copy and paste the feedback-hub: link to the service.
In the mean time make the lives of your friends and colleagues somewhat easier by processing your links at Feedbackhub.link here.