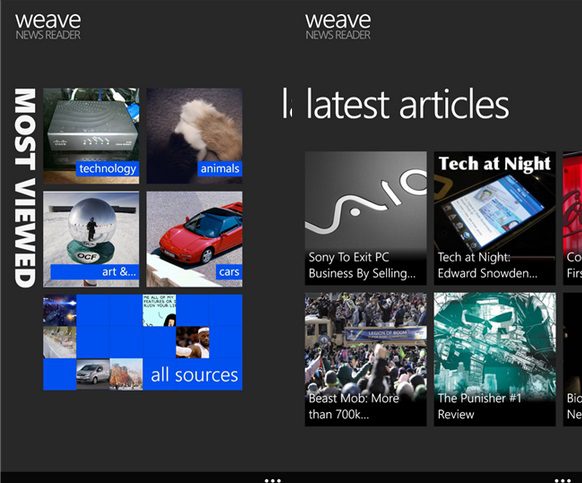 One of the veteran Windows Phone apps, dating back to 2010, is Seles's RSS reader Weave.
Unfortunately nothing lasts forever, and it seems Weave is about to exit stage left.
Seles games have tweeted:
Been an amazing ride these past 5 years. On Saturday March 14th we will be shutting down Weave.

— Seles Games (@SelesGames) March 9, 2015
Most importantly – thank you to ours users, thank you for your patronage, advice, all the emails, and for your passion. You guys made it fun

— Seles Games (@SelesGames) March 9, 2015
The app appears to depend at least to some degree on Seles's servers, so will likely stop working on the 14th March also.
We recommend readers switch to another veteran app, Nexgen Reader, which had a recent update, is a Universal app, and supports Pocket, Feedly and Readability. That can be downloaded from the Windows Phone Store here.