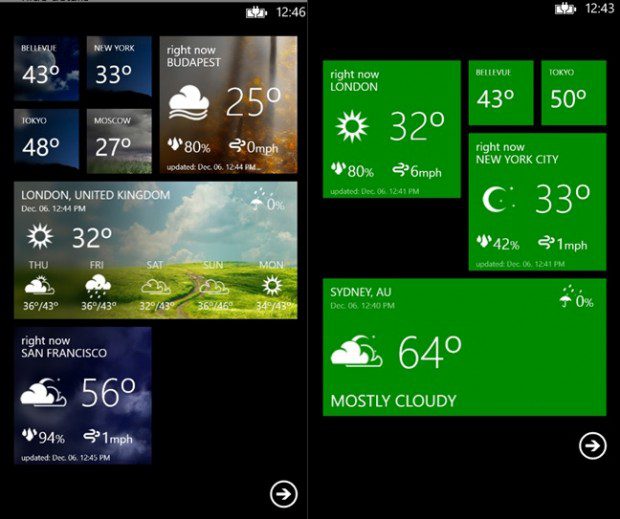 Weather Flow, one of the beautiful weather apps on Windows Phone Store just got updated with Windows Phone 8 features. It now features three Live Tile sizes, Lock Screen support and more.
Features:Â Â 
* Choose from two different live tile styles and three different live tile settings. Use the simple and elegant modern style or the graphical and beautiful rich style. Set the content of the live tile to show current, daily and hourly forecasts.
* Choose from three different lock screen styles and three different lock screen information settings. Choose your background image to represent the current weather, use a custom image or use the daily Bing wallpaper. Set the content of the lock screen to display the current weather, daily or hourly forecasts.
* Supports both metric (Celsius) and imperial (Fahrenheit)
* All three tile types (small, medium, wide) are supported with backtiles
* Track weather for multiple locations in the app. Forecasts and weather conditions are provided for locations around the world.
* Pin multiple locations to your start screen to track whether it's warm or cold, rainy, cloudy, windy or sunny there.
Download it here from Windows Phone Store. It costs $1.99 and free trial available.