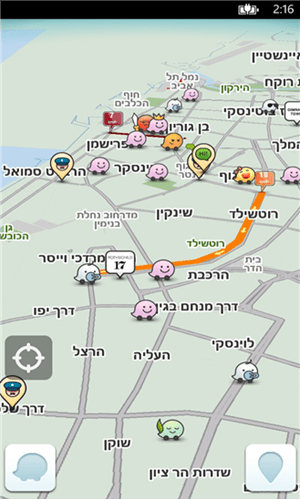 The Waze app is now in the Windows Phone Store, but unfortunately only as part of a closed beta, meaning you cant install it, even if you try.
The company recently called for beta testers for the app, and was likely flooded with responses.
The entry however does include one screen shot (above) which gives us an idea of the user interface, and the app description which reads:
Waze is a fun, community-based mapping, traffic & navigation app, 40 million strong. Join forces with other drivers nearby to outsmart traffic, save time & gas money, and improve everyone's daily commute.
If this is the app you have been waiting for you all along can obsessively click the Install button here to be the first to get it once it does becomes available to all.
Thanks iseif for the tip.