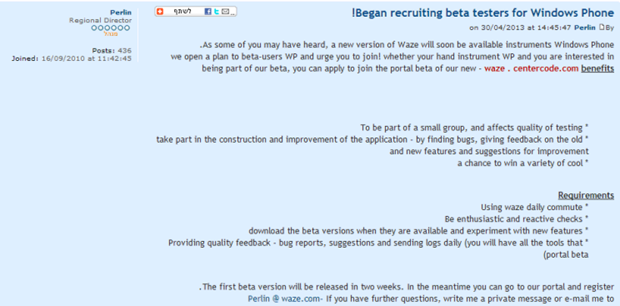 We posted a week ago that Waze was working on a Windows phone app, and now we have confirmation, directly from Waze.
On their support forum Waze's regional director Perlin Agranat is recruiting Windows Phone users to test their crowd-sourced GPS navigation app.
They are only recruiting a small group who are prepared to use Waze daily and provide feedback, and it is of note that they do not specify Windows Phone 8 only, which may give hope to the large number of Windows Phone 7 users who are also looking forward to the app.
The first beta is expected in 2 weeks.
See the post at Waze here, which possibly may only be open to users in the Middle East.
Thanks Yarin for the tip.