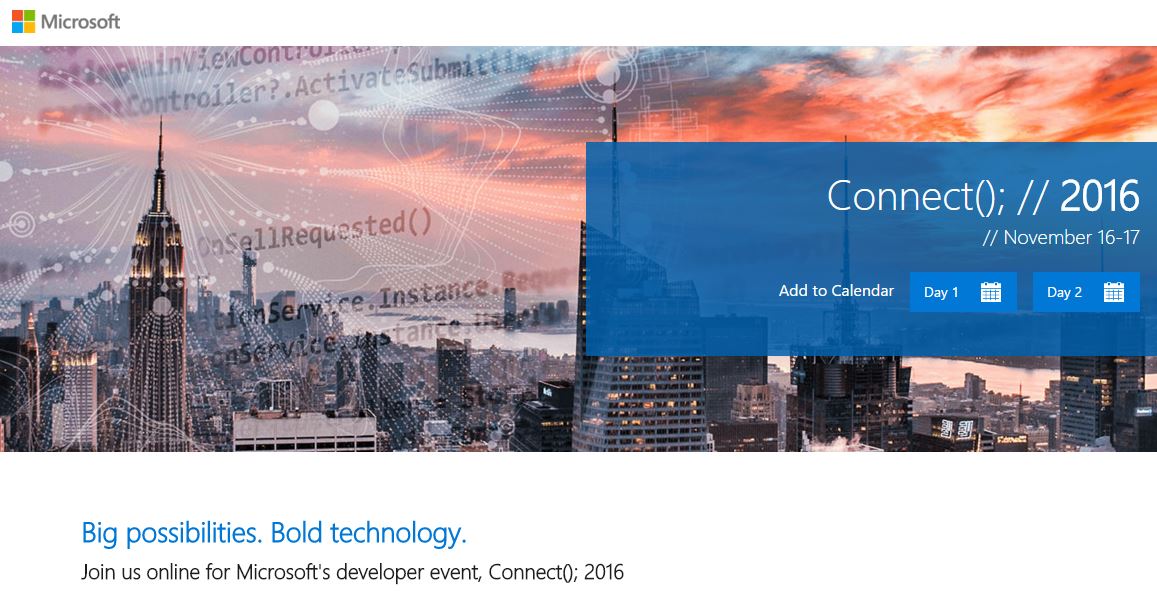 Microsoft's premier fall event for developers, Connect (); starts today at 9:45am Eastern, and continues with interactive Q&A and immersive on-demand content through November 17th. Microsoft Executive Vice President Scott Guthrie and Principal Program Manager Scott Hanselman will be sharing the latest features from Visual Studio, .NET, Xamarin, Azure, SQL, Windows, Office and more.
Developers will have the opportunity to engage in live, interactive Q&A sessions with Microsoft's engineering teams, customers, and partners.
Microsoft will also be publishing over 110 brand new on-demand videos. These relatively short (typically around 8-15min) videos provide you another way to learn about the topics or scenarios you're most interested in without the fluff.
You can watch the live stream of this event here.