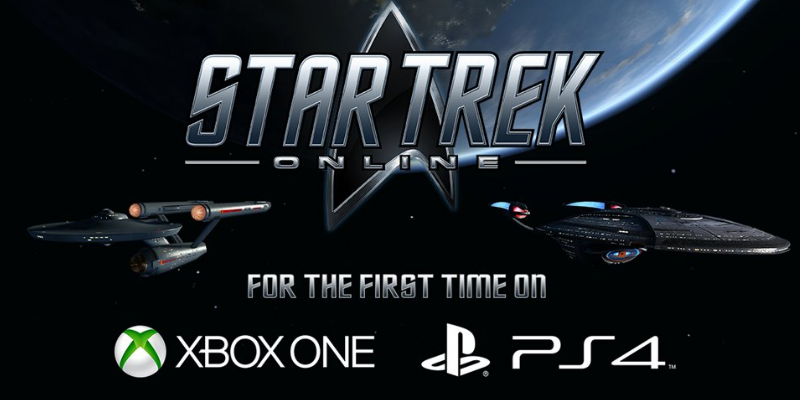 Developer Cryptic Studios today released a new console developer walkthrough for its Star Trek Online title, which will be coming to Xbox One and PS4 later this year. The game, which was initially released on the Windows platform in February 2010, is set in the 25th century, 30 years after the events of Star Trek: Nemesis. On Windows its a free to play title, and will remain like that for PS4 and Xbox Live Gold members.
Star Trek Online Free-to-Play boasts extraordinary features and lets Star Trek fans both new and old experience unparalleled adventures. Players have the opportunity to become high-ranking Starfleet officers and participate in missions that take them into the depths of space and across exotic planets.

In Star Trek Online, the Star Trek universe appears for the first time on a truly massive scale. Begin your career as a Captain fresh out of Starfleet Academy and explore the stars, or aspire to become a Klingon Warlord and expand the Empire to the reaches of the galaxy. Visit iconic locations from the TV series and movies or reach out to unexplored star systems and make contact with new alien species. With Episode Missions, every moment you're playing Star Trek Online will feel like you're living a moment of a new Star Trek episode in which you're the star. Immerse yourself in the future of the Trek universe as it moves into the 25th century: a time of shifting alliances and new discoveries.
You can watch the developer video below.