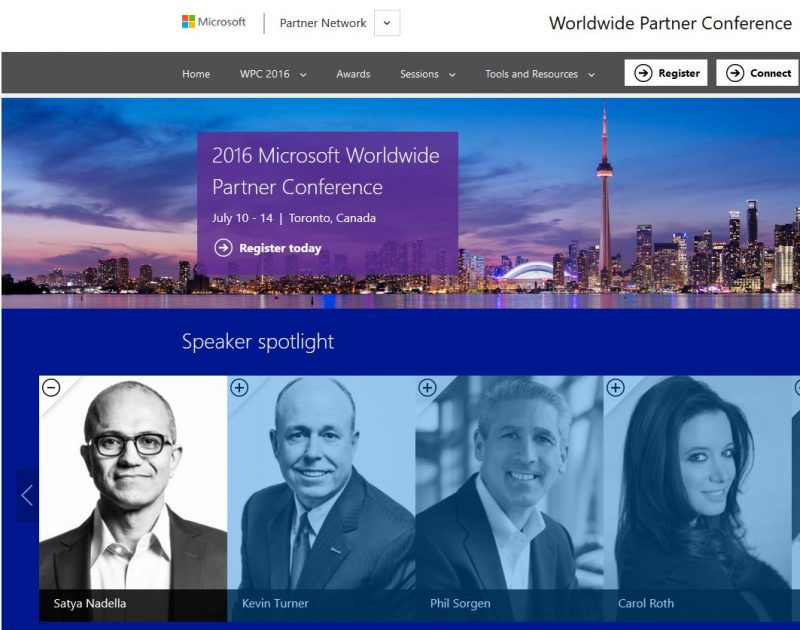 Microsoft's Worldwide Partner Conference is starting today. WPC has a record number of attendees and it got sold out last week for the first time ever. . To kick off WPC, Microsoft CEO Satya Nadella returns to the stage on Monday, July 11, outlining Microsoft's vision for the year ahead and highlighting new opportunities for us to pursue together.
You can visit WPC 2016 home page for the live stream of the WPC 2016 Vision Keynotes from 8:40 AM to 10:45 AM Eastern Time on July 11, 12, and 13. The keynotes will also be posted 24 hours after their conclusion.
The Microsoft Worldwide Partner Conference (WPC) brings together over 15,000 attendees from around the globe for a week of networking and learning—all with the goal of increasing partner profitability and accelerating business growth. If you're interested in growing your business and strengthening your Microsoft partnership, then WPC is a can't-miss event.
If you haven't done so already, download the WPC 2016 Mobile app.