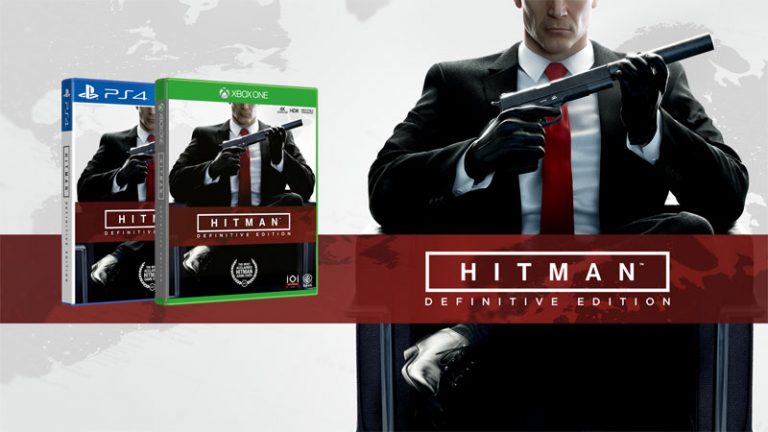 Several months ago, Square Enix announced that it had parted ways with Hitman developer IO Interactive and relinquished the game's rights over to the now independent developer. IO Interactive promised to continue to support Hitman, and it looks like that promise is coming to fruition.
Warner Bros. has announced that it has partnered with IO Interactive to publish Hitman: Definitive Edition on Xbox One and PlayStation 4 on May 18.
As per a press release, the Definitive Edition will include the following content:
IO Interactive's 20th Anniversary Outfit Bundle – Three new outfits inspired by Freedom Fighters, Kane & Lynch and Mini Ninjas
Hitman Season One (Main Game) – Seven exotic locations from the first season, including Paris, Sapienza, Marrakesh, Bangkok, Colorado and Hokkaido, along with the ICA Facility
Hitman Game of the Year Edition Content – Four missions from the Patient Zero Campaign, three themed Escalation Contracts that unlock three unique weapons, as well as the Clown Suit, Cowboy Suit and Raven Suit from the recent Game of the Year digital release
Hitman Summer Bonus Episode – Featuring ICA bonus missions in Sapienza and Marrakesh
Hitman: Blood Money Requiem Pack – Including the Requiem Suit, Pale Duck Explosive and ICA Chrome Pistol
All featured Contracts, Escalation Contracts, Challenge Packs and game updates from Hitman Season One and the Hitman Game of the Year Edition
Pricing was not revealed, but GameStop has at listed for $59.99.
Via: Gematsu