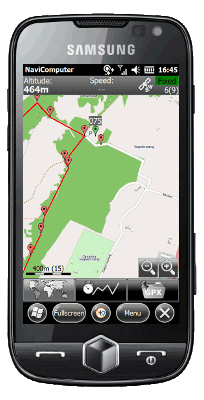 NaviComputer is a Windows Mobile app mainly used for hiking purposes, as it uses maps downloaded from online resources off-line, where no network connection is available, to allow users to track and record their position.
The developer is now looking to move to a more modern platform, and is asking users whether they want the app to be developers for Android and Windows Phone 7.
Readers who want the app on Windows Phone 7 can vote in the developer's poll here.
Thanks Dan for the tip.