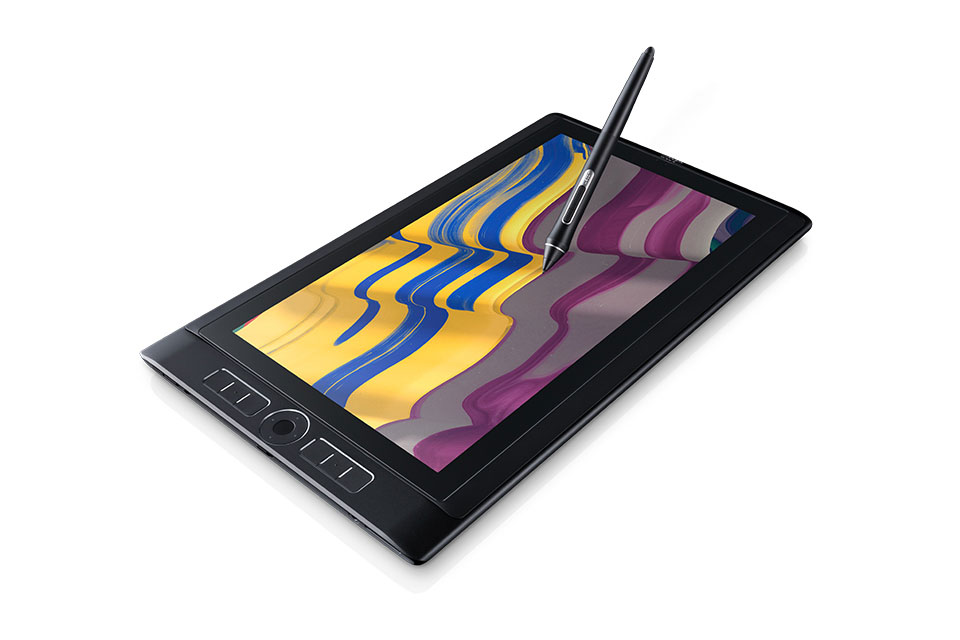 Wacom today announced MobileStudio Pro series tablets to take devices like Surface Pro 4. These devices are full-featured Windows 10 PCs powered by Intel processors that will allow you to run professional creative 2D, 3D and CAD applications. You can choose from two mobile display sizes (13-inch and 16-inch) and six different feature configurations. You can choose up to 16GB of RAM, 4K display, an Intel CoreTM i7 processor and NVIDIA Quadro graphics – with up to 512GB of storage.
You can also select models that include built-in Intel Real Sense camera and scanning software – perfect for product designers, CAD engineers and 3D sculptors who want to capture real world objects to start their creative process. The new etched glass surface provides the perfect amount of resistance to recreate the familiar feel and control of pen on paper. It comes with the new Wacom Pro Pen 2 that is more sensitive, more accurate and more responsive than any pen they have ever made.
Configurations, Pricing and Availability:
Wacom MobileStudio Pro 13: four models come with an IPS high-brightness panel, 2.5K (WQHD) resolution and 96% Adobe RGB. Customer options are defined by Solid State Drive (SSD) size – 64GB ($1499 USD), 128GB ($1799 USD), 256GB ($1999 USD) and 512GB ($2499 USD).
Wacom MobileStudio Pro 16: two models are fit with an IPS high-brightness panel, 4K (UHD) resolution and 94% Adobe RGB. There's a 256GB ($2399 USD) with NVIDIA Quadro M600M with 2GB VRAM and 512GB ($2999 USD) with NVIDIA Quadro M1000M with 4GB VRAM.
The 3-D camera is available on both models of the Wacom MobileStudio Pro 16 and on the 13 model's 512GB version.
Wacom MobileStudio Pro is expected to be available online and at select retail locations in late November.