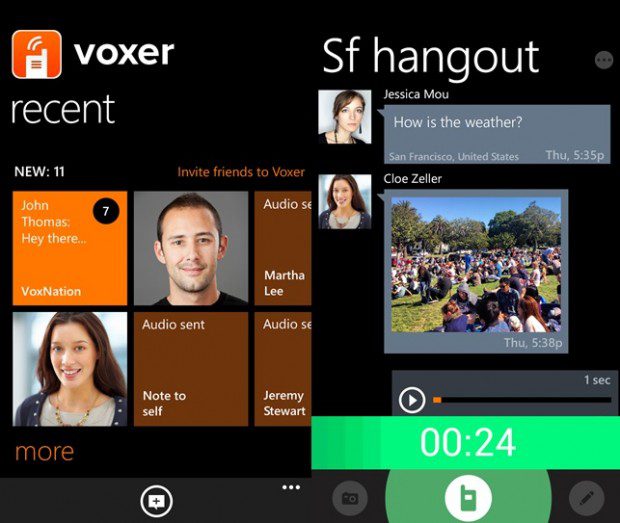 Voxer has now extended its business platform service to Windows Phone devices. Voxer for Business allows organizations to enable Voxer server for their employees. Voxer for Business includes several features like Usernames with company identity, Employee account management, Full administrative access and more.
Voxer for Business features:
 Live and messaged audio
 Text, photos & location
 Chat with groups or one-on-one
 Extreme Notifications
 Live Interrupt Mode
 Group Chats up to 500 contacts
 Message Forwarding
 Usernames with company identity
 Employee account management
 Easy team messaging
 Full administrative access
 Control over communications
 Private network of user accounts
 Message location in real time
 Voxer For Web
"To accommodate the growing mobile workforce and the expansion of the Windows Phone device market, we wanted to be sure we continued to ensure support of the full umbrella of leading mobile OS providers," said Irv Remedios, Head of Product at Voxer. "By introducing support for Windows Phone 8 we are fulfilling our core mission to create a reliable, efficient communication platform for businesses around the globe."
Simply sign into the Voxer for Windows Phone application with your Voxer Business credentials and you're ready to go.
via: Trutower