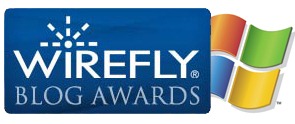 WMPoweruser.com has made it through to the final round of the Wirefly blog awards in the Best Windows Mobile Blog category!
Voting has now opened and closes on the 30th April 2010, and winners will be announced on May 1, 2010 and receive $250 in prizes and promotion across Wirefly.com and other Wirefly web properties.
Help us win the category by voting for us at Wirefly here!